Leicester on a knife edge
Soggy June poses threat to Saturday card
Last Updated: 04/07/12 3:21pm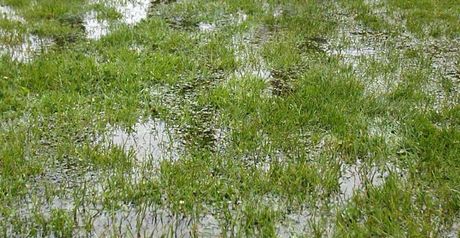 Leicester: Under threat from waterlogging
Leicester's scheduled meeting on Saturday is subject to a 7am precautionary inspection on Thursday.
With the ground already heavy, the threat of waterlogging has put the meeting in doubt.
The track sustained 170 millimetres of rain in June, and a further 5mm of rainfall overnight.Clerk of the course Jimmy Stevenson said: "We are on a knife edge, to be honest.
"We were just about raceable this morning but we've had more rain this afternoon and there is more forecast to come.
"We'll take a look in the morning, but the forecast isn't good."