Top jockeys back changes
Last Updated: 22/02/12 11:32am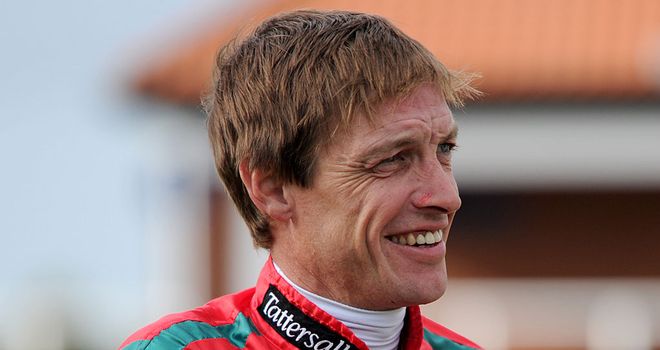 Richard Hughes: Backed new whip rules after being huge critic of old ones
Top jockeys Richard Hughes and Jamie Spencer have welcomed the fundamental changes to the whip rules announced by the British Horseracing Authority.
When new sanctions regarding the use of the whip were initially introduced in October, Hughes was one of the first riders in hot water with the stewards, picking up a riding suspension at Salisbury on the first day the rules came into force.
After incurring up a further ban just days later at Kempton, Hughes briefly handed in his riding licence until the rules were amended for the first time.
While various minor changes have been made since, this latest alteration is the biggest yet and Richard Hannon's stable jockey believes they are a huge step in the right direction.
"I'm delighted they've changed the rules as they were doing more damage than good," said Hughes.
"I was one of the first to say let's have a set number of times we can use the whip during a race, but it was very hard to put into practice.
"It is hard for some people to believe, but it honestly was more difficult than we could have imagined, as every horse is different.
"I'm hoping to come back (from India) to England next week some time and I'm looking forward to getting back riding there now.
"I'd imagine I'll be having a day out at Cheltenham and then the week after that it's the Winter Derby at Lingfield, so hopefully I might be riding there."
Good Progress
Spencer, who has been in action for various periods of the British winter all-weather season, was another top jockey to see the review in a positive light.
"From my understanding, it's good progress. We'll obviously have to see how it plays out and it's more a case of looking at it when everything is in place. The best thing from the start would have been a trial period anyway," he said.
"Personally, I haven't had much input for the whole process, so I'm more of an outsider looking in. It's not cut and dried, but the system had to change and I am pleased with the level of consultancy."