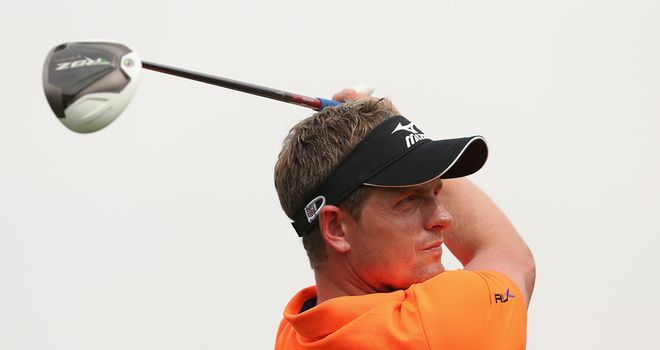 Luke Donald: Still looking for a first major
Although he's turned into a proven winner on both regular tours and risen to world number one, Donald's record in the majors is now turning into a cause for concern after another opportunity passed him by at Augusta.
Not only has Luke not won a major, he's contended in very few and his record in the US Open is the worst of the lot.
Despite many thinking the tournament should play to his strengths the 35-year-old hasn't managed a single top 10 in nine attempts.
The best of those was a tied 12th at Winged Foot but that was now seven years ago.
Many shrewd judges believed last year's US Open venue - Olympic Club in San Francisco - would give him an ideal chance to change that poor record but Donald missed the cut.
This year he's had patches of good form with a third at Hilton Head and a fourth at Tampa Bay although he hasn't really hit the heights we've come to expect.
That was brought into sharp focus at Wentworth where his attempt to win the tournament for the third year running ended after two rounds after an opening 78 led to a shock missed cut.