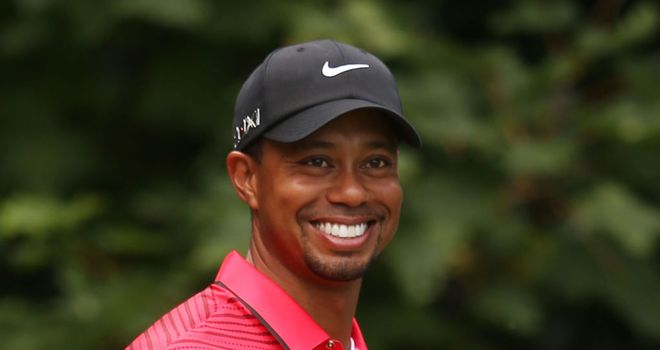 Tiger Woods: Threatening to take over at the top
Tiger Woods is up to number two in the world rankings after he finished tied for third place in the Open Championship.
The former world number one continues his ascent after falling out of the top 10 in recent seasons, backing up four wins on the PGA Tour this year with a solid effort at Royal Lytham.
Woods climbs ahead of Rory McIlroy in the latest rankings but Luke Donald remains at the top after he produced another consistent performance in the Open, finishing in a tie for fifth place.
Ernie Els' win takes him up to 15th after he slipped out of the world's top-50 last year for the first time since 1993.
It meant he did not qualify for a place at the Masters earlier in the year and the Augusta committee overlooked him when handing out invitations.
Open runner-up Adam Scott moved back into the top-10, jumping ahead of Masters champion Bubba Watson into sixth place.
Latest rankings
1.L Donald 9.81
2.T Woods 8.45
3.R McIlroy 8.41
4.L Westwood 7.89
5.W Simpson 6.47
6.A Scott 6.27
7.B Watson 6.23
8.J Dufner 5.87
9.M Kuchar 5.75
10.J Rose 5.47