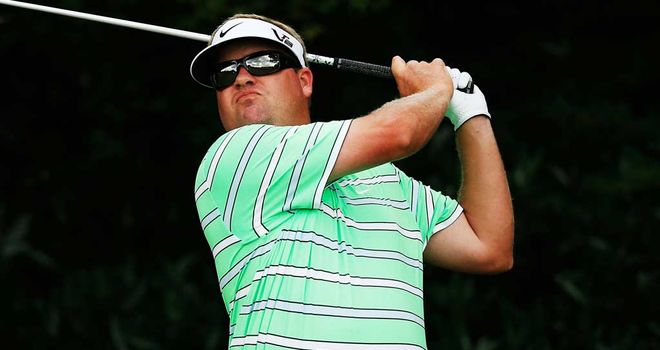 Carl Pettersson: Ball hit as he was on his backswing
Carl Pettersson was involved in a bizarre incident during the weather-disrupted opening round of the US Open.
The Swede returned to Merion to complete his first round following Thursday's lengthy delays due to thunderstorms, and he slipped to one-over after a double-bogey at the fourth before finding the fairway at the next.
But as he was about to play his second, a ball suddenly rolled across the fairway and collided with Pettersson's ball, knocking it several feet away.
He was allowed to replace his ball without penalty and went to to par the fifth, before two bogeys and a birdie down the stretch saw him return a two-over 72.
When asked about the freak incident on the fifth, Pettersson admitted he "had no clue" as to who hit the rogue shot, which was likely to have come from the adjoining second hole.
"I was getting ready to go and pulled the club back and a ball bounced and hit my ball, so I managed to stop," he said. "I've never seen that or experienced that before.
"Luckily I wasn't in my down swing because if I would have missed the ball I don't know what the ruling would have been on that.
"But it might not have been good. I regripped and hit a decent shot after that."