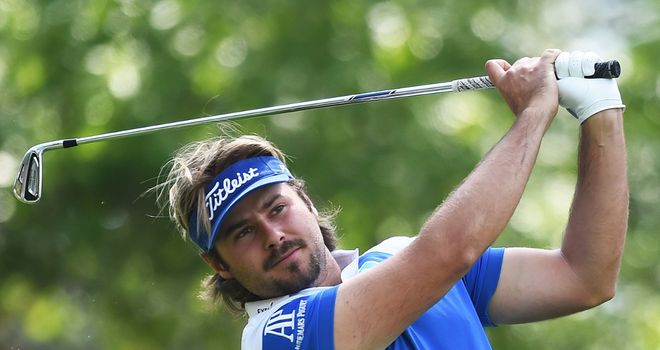 France's Victor Dubuisson will be looking to challenge at the US Open - and impress Paul McGinley
Paul McGinley says the majority of his Ryder Cup planning has been done and that he is now looking forward to dusting down his clubs.
The European captain for September's showdown at Gleneagles will have a sustained spell on the course later this summer when he tees off in the Irish, BMW International, French and Scottish Opens.
McGinley, though, will divert his eyes towards the US Open from Thursday as many of his prospective players tackle Pinehurst No. 2 in the second Major of the campaign, which can be seen on Sky Sports.
In the latest of his monthly skysports.com Q&As, the Irishman revealed how big an impact displays in the tournament will have on his Ryder Cup thoughts, the likelihood of a European winner – and why he can't wait for the World Cup…
How much are you looking forward to the US Open and what will it take to win it?
PAUL SAYS: It's another Major which means more excitement and a hero at the end of the week – though from my point of view, I am hoping for a European victory. I played at Pinehurst in the 2005 US Open and so I know there is a real onus on good driving and creativity around the greens.
Rory McIlroy will be in good spirits after his Wentworth win, won't he?
PAUL SAYS: It is great to see Rory back in form but he is just one of a number of Europeans showing form. Ian Poulter had a strong finish at the St Jude Classic, while Victor Dubuisson lost in a play-off at the Nordea Masters, so there are plenty of European contenders at Pinehurst.
Can Justin Rose mirror his victory at Merion from 12 months ago?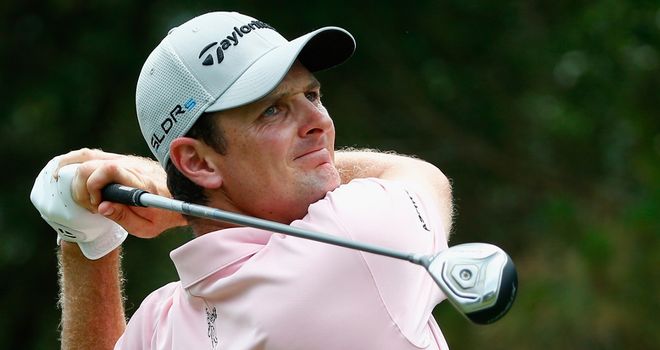 Justin Rose beat Jason Day and Phil Mickelson by two strokes to win the 2013 US Open
PAUL SAYS: Justin has got a very solid game and will, therefore, be a factor at any US Open, and now that he has got over the mental hurdle of winning a Major, I'm sure there are plenty more to come. I would love it if he won this week, but the old romantic in me would also love it if one of the currently Major-less Europeans won at Pinehurst.
As European Ryder Cup captain, how much importance will you place on performances at the US Open?
PAUL SAYS: I am not going to make some cold, hard decisions based on one week, even though it is a Major championship and I will be watching with real interest. There have been some tremendous European players who have never landed a Major but been great in Ryder Cups, so I will base my judgements on more than one event in isolation.
"Decisions have been made in terms of logistics, uniforms and travel plans so I now have a window to go and play some golf."
Paul McGinley
But is it now crunch time for certain players?
PAUL SAYS: I have talked a lot over the last few years about form being important and that begins in earnest now. It probably started at the BMW PGA Championship, and will continue until the Fed Ex Cup in America and the Italian Open on the European Tour. This window is what I will consider current form so the opportunities are there for players.
How is the Ryder Cup planning going?
PAUL SAYS: At this stage of proceedings people think I am incredibly busy but it is actually the opposite. The hard work has been done and decisions have been made in terms of logistics, uniforms and travel plans so I don't have to actively be involved and now have a window to go and play some golf.
What are you hoping to achieve on your playing weeks?
PAUL SAYS: My form is okay and I am looking forward to being competitive over a run of tournaments. I haven't had that this year but I am going to be teeing off in Germany, France and Scotland in June and July after I kick off a run of four straight tournaments at the Irish Open, an event that I love.
Sky Sports has just signed a deal to show GAA, a sport you know very well. Is that good for the game?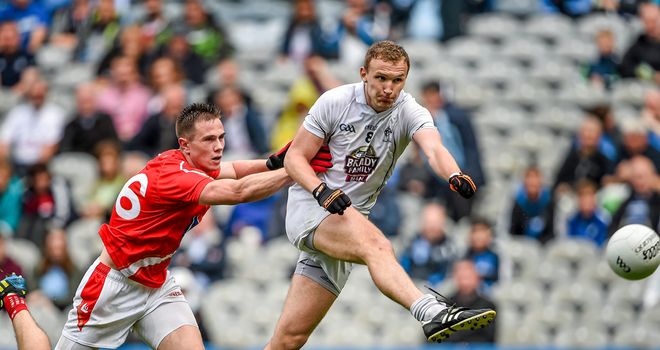 Paul played GAA up until injury forced him to stop in his late teens
PAUL SAYS: It will open up GAA to a wider audience, which is a good thing. I have grown up with the sport – I played until I was 19 and would probably have played for Dublin had I not picked up a knee injury – and know how good it is, so I hope Sky Sports audiences are now able to see that.
Are there any similarities between GAA and golf?
PAUL SAYS: I see a lot of similarities between GAA and the Ryder Cup in terms of the parochial aspect of it. In GAA, you grow up in a certain town in Ireland and aspire to play for your county, while in golf, whether you are from Ireland, Italy, Spain or England, you want to represent Europe. Both sports are very aspirational.
And finally, will you be watching the World Cup – and cheering on a European team?
PAUL SAYS: I am looking forward to the World Cup starting as it is always fun on tour when the tournament is on. Different nationalities on the European Tour gather around TV screens and become very noisy and it is great when you can round off a day of golf by watching the football. Plus, if there is a European winner, it might be a good omen for September at Gleneagles…