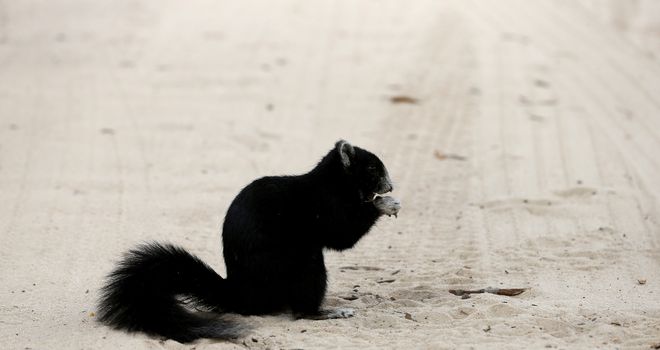 This furry fellow could not stay out of Pinehurst's sand trap - but will the players?
The US Open is probably the most difficult of the four Majors and that makes it hard to predict.
We have had some stellar names win the event in the past but also some less-fancied players, and I think this year could be one where a guy slips in under the radar and takes the title.
I certainly feel that a lack of rough at Pinehurst brings more guys into play as it won't be as important as usual to keep your ball dead straight and guys with invention may be rewarded.
Normal US Open shots, like the flop, won't be played in North Carolina because of the lies around the greens and there will be lots of pitching and running and scuffing the ball up hills.
Players may be sucked into taking Pinehurst on but I don't think that is necessarily the best ploy because while you can reach the par-four greens in two, if you miss them you will be in a world of trouble.
The greens are quite big in themselves but the areas where the pins will be positioned are quite small and getting your ball to stay on those will be very difficult.
With that in mind, here are my top five contenders…
RORY McILROY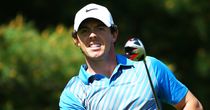 Age: 25
World Ranking: 6
Best US Open result: Won (2011)
Last year's finish: 41st
Sky Bet odds: 10/1f
ROB SAYS: When Rory won the US Open at Congressional it played very soft, but Pinehurst will be a lot firmer and faster so he will have to have a different mindset this week. McIlroy, though, wants to become the complete player and win on any surface and in any situation, and I think he is on the way to becoming that player with his shot choice improving dramatically. He let himself down a little at the Masters by playing the par fives in level and making avoidable mistakes on the fairways after excellent tee shots, but I think he has tightened himself up since and his victory at Wentworth will give him confidence. Rory might not be winning as regularly as he was, but he is back on the right track, putting good rounds together and cannot be ruled out at Pinehurst.
JOOST LUITEN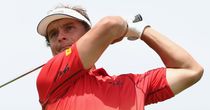 Age: 28
World Ranking: 42
Best US Open result: Never played
Last year's finish: N/A
Sky Bet odds: 100/1
ROB SAYS: Luiten played some of the best golf I've seen this year during the third round of the Lyoness Open. The Austrian course was fast running and had greens that were hard to hit, but for 12 holes he was flawless and never missed a shot. I spoke to Rhys Davies, who played with Luiten on the Saturday, on my flight home and he echoed my sentiments, so while the US Open will be a new experience for Joost, if he gets going on a course that has some playing similarities to the one he played so well on last week, he could be a surprise package. Luiten is an aggressive player – he is scared of nothing and aims for every flag – and makes birdies, while I have no doubt that he has the mentality required to compete in a Major and pretty much secure his spot in the European Ryder Cup team. Keep an eye on The Flying Dutchman because his best game is really rather good.
LEE WESTWOOD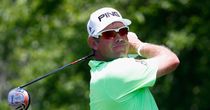 Age: 41
World Ranking: 30
Best US Open result: 3rd (2008, 2011)
Last year's finish: 15th
Sky Bet odds: 33/1
ROB SAYS: After Lee won in Malaysia a few weeks back, I could see no reason why he couldn't go on and win the US Open, but he had a bad time of it at the St Jude Classic when missing the cut, so I'm not sure if there is anything wrong with him from a technical standpoint. I still give him a chance, though. Lee's short game has got better but his approach is all about hitting the greens and grinding down the course, not flashing it everywhere and performing miracle recoveries. If Westwood has a really good ball-striking week he will be there or thereabouts, whereas other players could be at their best in that department and not figure. Lee is often impeccable from tee to green and if he has his putting boots on, that Major duck could be broken.
PHIL MICKELSON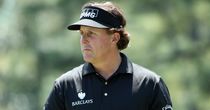 Age: 43
World Ranking: 11
Best US Open result: 2nd (1999, 2002, 2004, 2006, 2009, 2013)
Last year's finish: 2nd
Sky Bet odds: 16/1
ROB SAYS: Phil will tug at people's heartstrings if he wins and completes the career Grand Slam – and this, realistically, could be one of his final opportunities to lift the US Open. He has not been playing that well of late but he targets the big events and produces his best stuff when he gets to them, and this is now the biggest event for him. Mickelson probably feels he is due a US Open after going so close – his six second places have not been distant but often just one or two shots behind the winner – and this represents a great chance. Phil is not ideally suited to US Open courses because he is not a magnificent driver, but he knows he can perform at Pinehurst, having finished second to Payne Stewart in 1999, while he has the required chipping and putting nous. If he were to pick a US Open venue, he would choose Pinehurst, so this is a massive week for him.
WEBB SIMPSON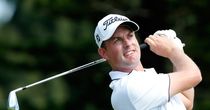 Age: 28
World Ranking: 31
Best US Open result: Won (2012)
Last year's finish: 32nd
Sky Bet odds: 40/1
ROB SAYS: Simpson's form has not been perfect – he missed the cut at the Masters and the Players Championship - but you can never discount a former US Open champion and when he gets that putting stick going he is pretty deadly. He will gain confidence from last week's third-place finish at the St Jude Classic and has the knowledge of winning the event before, but he also has patience and will be fine with biding his time, keeping his frustration at bay and waiting for an opportunity to arise. I never see Simpson lose his rag, while we know he can cope with difficult tests following his triumph at Olympic Club two years ago at the end of a real war of attrition with both the golf course and Graeme McDowell. It would not surprise me if he came out on top again.