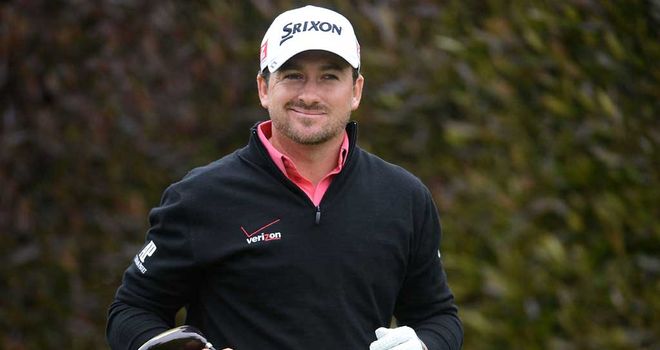 Graeme McDowell: Mixed emotions for the former champion
Graeme McDowell vowed to bounce back from his US Open disappointment after losing out to Webb Simpson by just a single shot at the Olympic Club.
The 2010 champion started the final round tied for the lead with Jim Furyk, but he paid the price for too many missed fairways as he closed with a three-over 73.
McDowell dropped four shots on the front nine before getting back on track with birdies at 11 and 12, only to give both shots back at the next two.
He kept his hopes alive with a four at the 17th, but his slippery 20-footer for birdie at the last was never on the right line.
"There's a mixture of emotions inside me right now," he said. "Obviously disappointment, deflation, pride but mostly just frustration, because I hit three fairways today.
Proud
"But I'm proud of the way I hung in. The way I birdied 11 and 12 and the putt I made on 17 and just to give myself half a chance on 18.
"And that putt, it was weird, because I hit that putt in practice and it bumped left and it moved right of the hole and I just didn't do that today.
"It was grind and a slog, but I'll be back. I did a lot right, but this course does not allow you to get into a rhythm and it was a struggle.
"But Webb's a great champion and what a great weekend's work for him, 68, 68, taking nothing away from him. He should be very proud of himself."