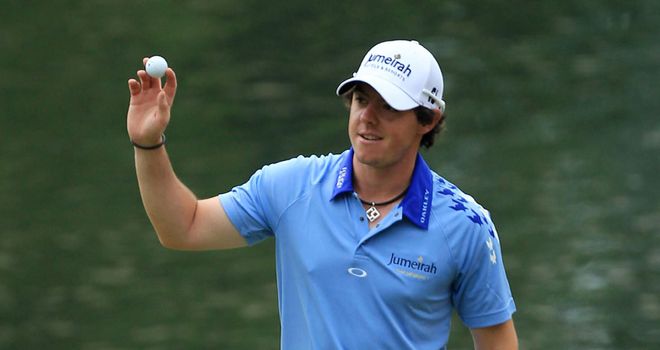 McIlroy re-wrote the record books at the US Open
What a week! What a performance from Rory McIlroy with an historic US Open win, and what an experience for all of us who were luckily enough to be at Congressional Country Club to enjoy it.
After what happened at the Masters, I've never known a player being willed on to do well more than McIlroy here, and my word how he responded, in a fashion that has led many to believe he could be the next big thing in the world of golf.
Weather conditions meant the course here did not provide the all-round test the US Open normally does, but don't let that take anything away from McIlroy - nobody has ever matched his performance in the US Open - ever! And nobody could match him here all week either.
He's been ice cool all week, the only spot of emotion came out during his victory speech, when perhaps the scars from Augusta were healed once and for all - and now he is expected to go on and lift major after major.
It was never I doubt was it? Surprisingly enough this morning there were still some concerns amongst various media members, who thought that spectre of Augusta would come back if McIlroy started badly.
I was not amongst these I must say, even though as I stood on the range watching McIlroy warm up I could feel the nerves oozing out of almost everyone watching - although Rory banging an iron into the cart collecting range balls lightened the mood!
Atmosphere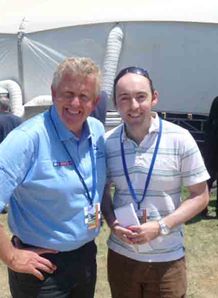 The atmosphere built and built and as he strode onto the first tee the welcome was rousing to say the least, he must have been absolutely buzzing as he pulled out a fairway wood - and what a great choice as he boomed it miles down the first towards an opening birdie.
'Game Over' was the popular thought amongst us, and although then I thought the win was a formality I was still glued to the action as we all now knew that we could witness US Open history, and we were definitely witnessing the start of something special.
Don't forget, McIlroy has just turned 22, and endured one of the worst golfing nightmares ever just a couple of months ago, but in truth he's never been in trouble all week and I don't think it was in doubt from the first round onwards.
All eyes were on him today, after just about getting a view of his opening tee-shot, I had to scurry up to the 6th for my next view of the leader, when he almost dunked his approach into the water short.
The crowd following the match was like a swarming monster, with fans running into position a couple of holes ahead of McIlroy, watching him finish then bolting ahead another couple of holes to again get another viewing.
America has really taken to this kid from Northern Ireland, they like a winner, they love a big-game player and most importantly they love someone to come back from adversity, we all thought he would after the Masters but to do so in the very next major takes a special type of performance.
Entourage
The entourage inside the ropes with McIlroy must also have been one of the biggest on record, but this guy seems to lap up the attention and having all eyes on him obviously does not weigh him down in the slightest.
Seeing McIlroy lift the major title and complete redemption from the Masters was magical, and watching him play in person all week was also a special experience considering his history-making performance.
Having it done and dusted with more than a few holes to go was also a nice touch, enabling McIlroy to enjoy his major victory and really take in the amazing atmosphere from the Congressional crowd.
Spending time with the Sky Sports TV crew has also been a pleasure, and even with their years of experience our commentators have all been blown away by McIlroy's performance.
Seeing all the hard work, the amount of people and man hours that goes into producing a broadcast of the major championship on Sky Sports was also an eye-opener - and a lot of these people don't even get to go out and physically watch a lot of golf either!
I even made myself useful towards the end of the event when helping Ewen Murray come up with his pay-off line for when McIlroy clinched his historic major victory - honest I did!
So it didn't turn out to be a thrilling finish? So the course turned out to be a bit easier than usual? So what!? We witnessed history, we witnessed a standard of golf hardly ever seen before, and we quite possibly witnessed the arrival of the new dominant force in the sport.
It was one of those 'I was there' moments, and I'm so glad I was!!