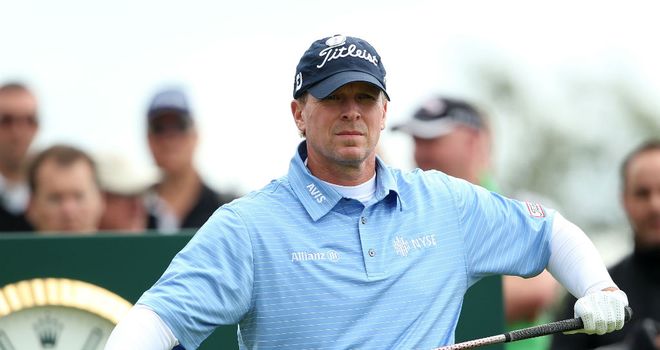 Steve Stricker: Has opted not to make the trip across the Atlantic for the Open at Hoylake
World number 19 Steve Stricker has withdrawn from next week's Open Championship and been replaced in the field at Hoylake by first reserve Ryo Ishikawa.
Stricker has played a much reduced schedule over the past couple of seasons and also opted not to compete at Muirfield last year, choosing to celebrate his 20th wedding anniversary instead.
Speaking during last month's US Open at Pinehurst, the 47-year-old American said he was undecided about making the trip to England.
"Ask me tomorrow, I could be going, ask me another day, I could be going home," he said. "I'm leaning toward not going. I'm thinking about throwing in Greenbrier and then the John Deere (Classic).
"It's a long trip and I'm not too fired up about it. But then I look at it, and it's a major. And I should be going there."
England's Ross Fisher has now moved up to first reserve ahead of Canada's David Hearn.