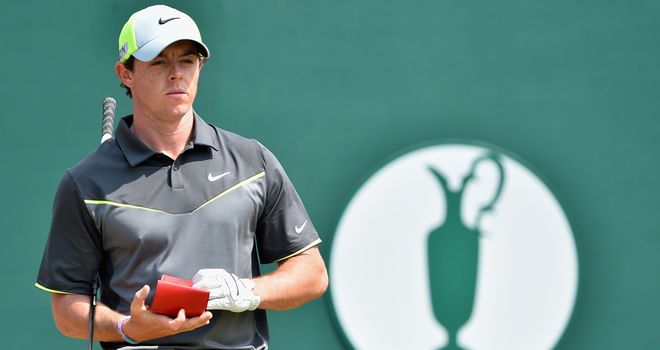 Rory McIlroy on top of the leaderboard
There's no more Friday problems for Rory McIlroy, who opened up a four-shot lead in the Open, and his presence at the top of a major leaderboard is a more ominous sign than the impending thunderstorms approaching Hoylake.
The R&A have decided to switch to a two-tee start for the first time in Open history for the third round on Saturday, due to the impending severe weather about to hit the Wirral.
That again should fall in McIlroy's favour, with a more bunched-up field meaning less chance of someone stealing a march in favourable conditions – after the Northern Irishman himself has benefitted from being on the right side of the draw for the first two days.
Here are the main talking points from the second round.
TGI Friday
Problems, what problems? After so much talk about McIlroy not being able to perform in the second round, he overcame a bogey on the first hole, which already had tongues wagging, to respond in superb style with a second consecutive 66 to give him a four-shot lead. We've seen this before from McIlroy, and he knows how to win by a landslide.
Two-tee start
There'll be no landslides around Hoylake but the ground is sure to be damp on Saturday given the awful weather forecast for Saturday – leading the R&A to take the unprecedented step of making it a two-tee start in the third round. Play starts at 9am from the first and tenth tee, with the groups also split into threes instead of pairs in the first ever move of its kind in the Open.
Out of the Woods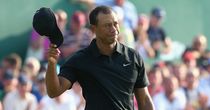 Tiger Woods made a superb return to major golf on Thursday, but after starting on three-under he carded a poor 77 and needed a birdie on the last just to make the cut at two-over. The driver was the main problem, as wayward tee shots cost him six strokes overall, in what must have been a big reality check for Tiger after returning so triumphantly from back surgery in the first round.
Luck of the draw
There can be no doubt that the weather so far in Hoylake has had an effect on proceedings, with those that went off early on Thursday and later Friday having a distinct advantage in playing in the best of conditions. Defending champion Phil Mickelson has been on the wrong end of the draw this time around but he shook it off saying it's all part of links golf.
Scott still in it
World No 1 Adam Scott could not improve on his overnight score of four-under, as he slipped back a stroke after a 73 on Friday. It could have been even worse had he not finished birdie-birdie on the 17th and 18th, so all in all he said he was satisfied with his round and glad to be somewhere near the top of the leaderboard.
Birthday Boy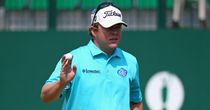 George Coetzee plans to hold back on his birthday celebrations after shooting himself into Open Championship contention at Hoylake. The South African turned 28 on Friday and marked the occasion by carding a second round of 69 to move to five-under-par even though he played early on when the wind was up at the Royal Liverpool course.
When I'm 64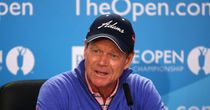 There is seemingly no stopping five-time champion Tom Watson, who extended his own record of the oldest player ever to make the cut at the Open when the 64-year-old finished on two-over – the same mark as Tiger Woods. The American Ryder Cup captain, who almost claimed a memorable victory back in 2009, admitted to being a bit tired after his round but was delighted to have made the weekend.
Looking Rosey
Justin Rose was the pre-tournament favourite, and although he's still a massive ten shots off leader Rory McIlroy he was still satisfied with a two-under round of 70 which came in difficult conditions on the course. It could have been much worse for Rose as well, with his round boosted by him chipping in twice in successive holes to give his score a much better look to it.