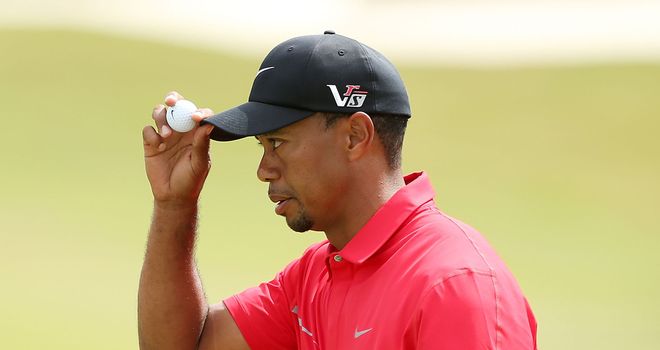 Tiger Woods: A four-time winner of the US PGA
* 14-time major winner: 1997 Masters, 1999 USPGA, 2000 US Open, Open Championship, USPGA, 2001 Masters, 2002 Masters, US Open, 2005 Masters, Open Championship, 2006 Open Championship, USPGA, 2007 USPGA, 2008 US Open.
* Won all 14 majors after being leader/joint leader after round three.
* Masters record: 19 starts, made 18 cuts. Four wins and has finished in top five 11 times.
* 18 World Golf Championship victories.
* 79 PGA Tour wins. Most prolific season was 2000 when he won nine times.
* Five-time winner on the PGA Tour in 2013: Farmers Insurance Open, WGC-Cadillac Championship, Arnold Palmer Invitational, Players Championship, WGC-Bridgestone Invitational.
* Has spent over 650 weeks as world No.1. Longest stretch was Jun 12th, 2005 to Oct 24th, 2010.
* Nine top six finishes in the majors since the start of 2009 but no victory.