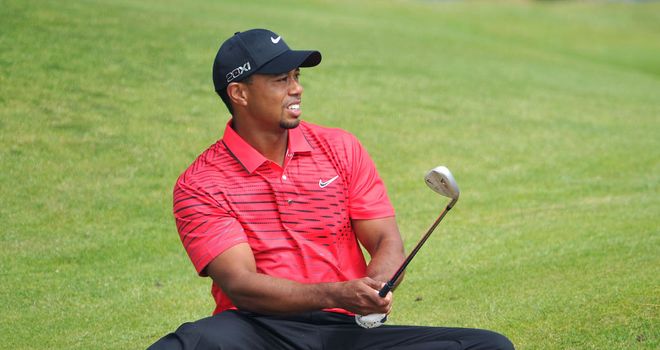 Tiger Woods: Triple-bogey cost him dear on the sixth hole
Tiger Woods reflected on the one horrific hole that effectively ended his chances of Open Championship glory on the final day at Royal Lytham.
The three-time champion had made a solid start in the blustery conditions, reeling off five opening pars while most of the leaders were frittering shots away.
But Woods came to grief at the sixth, where he took two splashes to escape a greenside bunker and then three-putted to run up his first triple-bogey in a major since 2003.
"The problem is if I played left I wasn't assured I could get it to the gallery and get it out of that slope because if it rolls back in the bunker and I'm on the downslope then I've got no backswing," he explained.
"The game plan was to fire it into the bank, have it ricochet to the right and then have an angle to come back at it. Unfortunately it ricocheted to the left and almost hit me."
Woods battled on, chipping in for birdie at seven and picking up further shots at 10 and 12, but he bogeyed the next three before a closing birdie capped a three-over 73 as he finished four behind Ernie Els.
"Overall I'm pleased with the way I played, unfortunately just a couple here and there ended up costing me some momentum, especially at six," Woods added.
"Again, I left a lot of putts short out there. The greens were a little bit slow and I tried to put some more hit in my stroke but they were dying off the front of the lip."