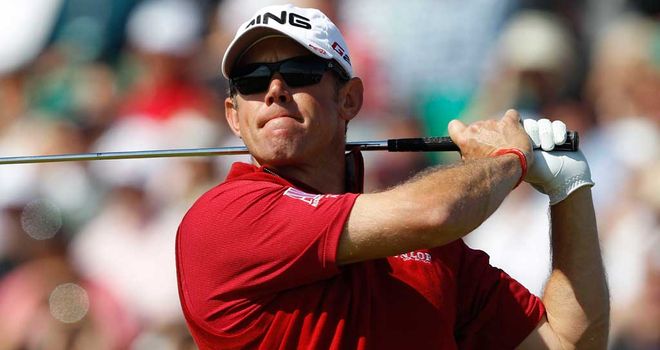 Lee Westwood: made the cut with nothing to spare
Lee Westwood admitted that problems with his swing had led to him failing to contend for the Open Championship at Royal Lytham.
The 39-year-old went into the tournament on the back of eight top-10 finishes in his last 10 majors, but he made the cut with nothing to spare and added rounds of 71 and 72 to finish on six over.
The Englishman revealed his expectations for the tournament had been lower than usual after enduring a slump in form during the build up.
"I made the cut but I didn't have much of a game coming in so I didn't expect too much," said Westwood, whose erratic card included five birdies, five bogeys and a double-bogey at four.
"You'd like to be coming into it ripping it and every part of your game in good shape but sometimes it's not so sometimes you just have to make it what you've got.
"I hit the ball okay today but what I was working on I didn't quite get it right. I had a pretty big pull two or three times and one time it cost me a double bogey and one time it cost me bogey.
"You just learn to live with it and just keep working on it. It's one of those things. You play golf long enough you have no problem with it."