Paul Casey has talent but must discover some consistency, says Rob Lee
Last Updated: 05/06/14 9:22am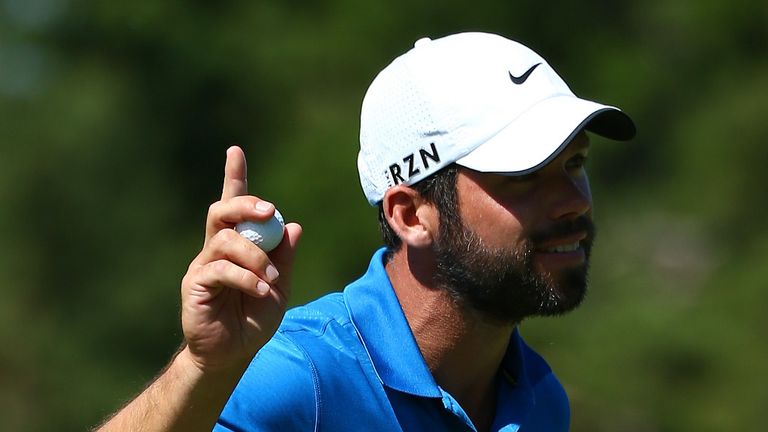 Paul Casey's progress can be described as stop start.
There have been very good rounds from the Englishman lately – his pair of 66s in the first two rounds of the Memorial Tournament being prime examples – but then some not-so-good ones – his third round of the Memorial Tournament being one that got away. 
Casey is not putting it all together over the course of a week and I'm not quite sure why that is because he has all the talent in the world and at points in Ohio he looked absolutely magnificent, particularly in the earlier stages of the event.
LIVE ON SKY SPORTS
Lyoness Open
10am and 2pm, Thu, Sky Sports 4
St Jude Classic
8pm, Thu, Sky Sports 4
He will be concerned that he has only won once since 2011 and not punched out a few more consistent rounds – and possibly that he has slipped behind the likes of Justin Rose and Luke Donald.
When all three of those players were making their way in the game, I had Casey pegged as the best of them, but while he struggled with injury, Donald went on to become World No 1 and Rose lifted the US Open title.
Casey's comeback is taking longer than he and I expected but if he maintains his dedication – something you need not only to get to the top but to stay there - I fancy his chances of having a run at a Major, particularly if he keeps his distance from a snowboard!
Henrik Stenson is certainly a Major winner in waiting but he is still waiting for his first win of the season after faltering a little at the Nordea Masters and having to settle for fifth place.
Yet, how was he ever going to be as hot as he was from the middle to end of last season?
I fancy Casey's chances of having a run at a Major, particularly if he keeps his distance from a snowboard!
Rob Lee
He was always going to have peaks and troughs on the back of winning the FedEx Cup and Race to Dubai, though he will know that he could have played the last hole better in Sweden when a birdie would have got him into a play-off.
However, Henrik is not the sort of guy to dwell on things like that – not after what he has been through in the past – and a flurry of top-10 finishes in Europe will please him ahead of the US Open at Pinehurst.
It was also about this time in 2013 where he hit the turbo booster, so watch this space…
Tremendous
Hideki Matsuyama has been there or there abouts for a while, despite being just 22.
He dominated the Japanese Tour in 2013, winning four events and topping the money list, and now that he has won his maiden tournament on the PGA Tour– and a biggie at that – you have to take him very seriously.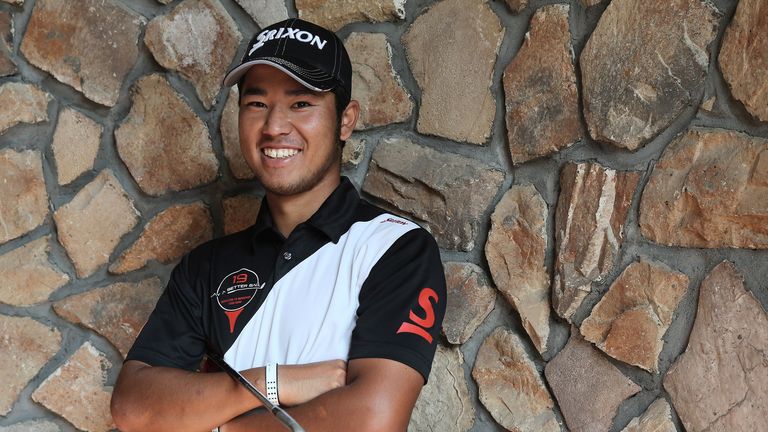 Matsuyama's pitch-and-putt at the play-off hole at the Memorial Tournament was tremendous, especially after he doubled bogeyed 16, bogeyed the 17th and smashed his driver in a fit of rage!
He has, in my opinion, now leapfrogged Ryo Ishikawa as the top young Japanese player in the circuit - I know Ishikawa won in his homeland at the age of 15, but he has not pressed on, while Matsuyama has a PGA Tour victory and is growing at a rate of knots.
He finished sixth at the Open Championship in 2013 and 19th at the USPGA, plus he came 10th at the US Open at Merion after shooting a stunning 67 on the final day, including six birdies.
However, I think Pinehurst could be steep learning curve for the lad, as he won't have played that course – which reminds me of Royal Melbourne - or many like it and will have to adapt his game
Having ultimate control over your ball will be vital at a venue which will prove very testing if it's fast running, but it seems that Matsuyama is a man who relishes a challenge and he will not be fazed.
ROB'S SKY BET TIPS
Joost Luiten has work to do to get into the European Ryder Cup side but he is close and every time he tees off on a Thursday he has got to be thinking: 'I can nail my spot here'. I think he could do that at the Lyoness Open, while at the St Jude Classic, I am going for Casey. A win in Memphis will do him no harm ahead of the US Open.