Martin Kaymer a 'pro's pro' and don't put too much pressure on Jordan Spieth
Rob Lee recalls the week that was in golf, including Martin Kaymer's win and the tragic events in Madeira.
Last Updated: 14/05/14 2:28pm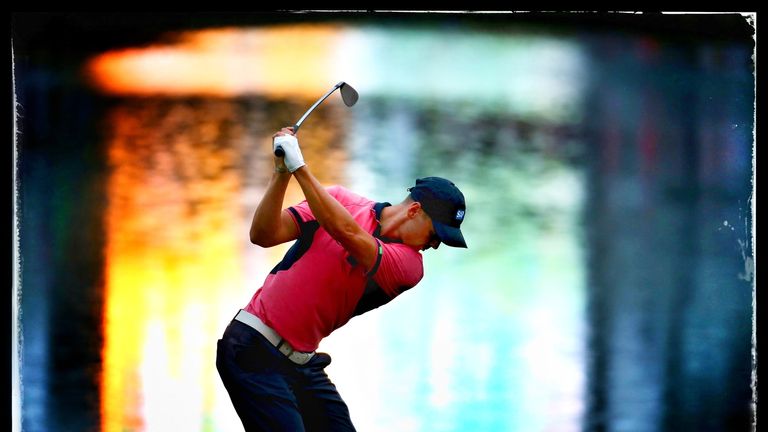 He won the WGC in Abu Dhabi and the USPGA Championship in 2010, was world No.1 and then decided to change his swing and draw the ball, just for Augusta...
That was a really stupid thing to do and it's taken him pretty much to this point to get a dependable fade again so he can trust his game.
Even when he holed that winning putt in Medinah he wasn't happy with his game - he was struggling - but he has a big heart and the putt he holed at the 17th at Sawgrass for his par was just brilliant.
I, for one, am absolutely pleased for him because he's an outstandingly good talent and an outstandingly good bloke.
They used to call Bernhard Langer the 'pro's pro', and Kaymer has definitely taken on that position and the mantle of the top German player.
Home comforts
The PGA Tour heads to Texas for the next couple of weeks and Dallas-born Jordan Spieth will be looking to get his first win of the season at the Byron Nelson Championship.
The 20-year-old seems to be in contention for the win every time he goes out at the moment.
He's had a bunch of near-misses recently, including a top-four finish at the PLAYERS last weekend, but it would be just as easy for him to have two or three wins in a short run as he's playing that well.
Spieth has already played in the Presidents Cup, he's going to get in the Ryder Cup team, he's won on the PGA Tour and was Rookie of the Year.
But what he mustn't do is put pressure on himself to win - he's still learning all the courses and he, and we, mustn't be in a rush.
Tragedy in Madeira
What a difficult and upsetting situation we saw at the Madeira Islands Open last weekend.
The players had been there all week and had hardly completed two rounds, so they were desperate to get some sort of a result and get off the island.
But then caddy Iain McGregor passed away from a heart attack going up the ninth while he was working for Alastair Forsyth. It was shocking for all who witnessed it.
There was a natural hiatus of play but after discussions with players and caddies, who indicated that Mac would have wanted it to go on, the tournament was restarted.
I'm sure they all played with a heavy heart and in these situations whatever you do is probably the wrong thing.
This is something that happens occasionally but is pretty rare. What a terrible thing to happen to someone so young at just 52-years-old. I feel very sorry for his family and extend my sincere condolences and prayers.
Bye Rio
Dwight Yorke used the word 'colossal' to describe Rio Ferdinand and I would say that's exactly what he was.
It's very hard to come across ball-playing centre-backs and he really was Mr Super-Dependable - he was brilliant and such a leader for the club.
To replace Rio is going to be pricey - we're still waiting for Chris Smalling, Jonny Evans and Phil Jones to step up to the mark and look imperious at the back, but I'm not sure any of the three have got that.
With Nemanja Vidic leaving at the same time my beloved Manchester United are going to find both those positions hard to fill with players of equal calibre.
The European Tour arrives in Girona this week and that marks what we would consider the 'normal run of events', starting with the Open De Espana.
There's a large Spanish contingent entered, including my tip Alvaro Quiros at 33/1 with Sky Bet. He played very well in the Far East and finished third at the China Open behind Alex Levy and Tommy Fleetwood. I saw him hitting balls at a Callaway day about a week ago and he looked pretty good.
The Spanish golfing inquisition continues with Sergio Garcia red-hot favourite at 5/1, Miguel Angel Jimenez at 22/1, Gonzalo Fernandez-Castano at 35/1 and Pablo Larrazabal at 40/1.
Jordan Speith is the bookies' choice at 11/1 for the Byron Nelson and like the young American, Matt Kuchar at 12/1, has been in contention a lot recently. I'm expecting him to play well at Four Seasons Las Colinas golf course this week.
Check out all Sky Bet's golf markets here.