Rob Lee tips Lee Westwood to continue to push for major success
Rob Lee heralds the return to form of Lee Westwood and says he could yet win multiple majors.
Last Updated: 23/04/14 11:39am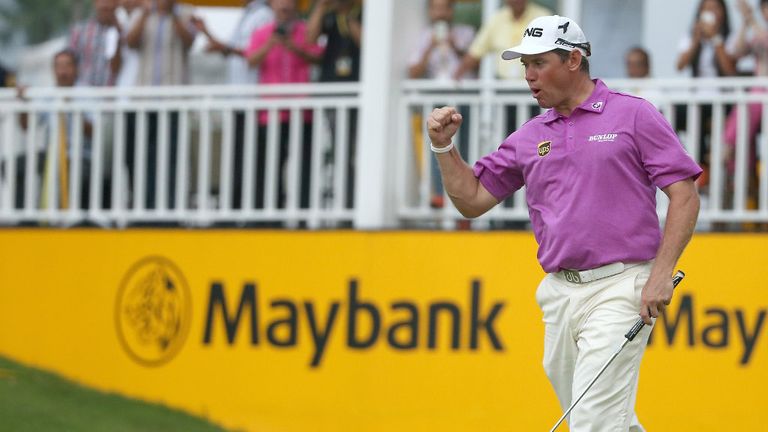 He would have been under pressure with just a narrow margin going into the last round and with a lot at stake - did he still have it? Players like him have to keep proving it, and he did.
At the Masters he played awfully well from tee to green and he didn't play too badly in Houston either. So there were signs that the change away from coach Sean Foley, back to the Pete Cowan stable, back to what he knew, was a good one.
I think a massive factor is Billy Foster coming back on the bag. Those two things - back to something he understood swing wise and back to someone familiar in terms of his caddie - have paid off.
Up until now the move to America had not paid dividends. He shifted all his family out there so he could have better practice facilities and so on, but he had not seen that it had been good for his game. But maybe we will see that now.
He and Foster obviously work well together and like each other. The break-up was quite sore. Lee would never have let Billy go if Billy had not been out of action with the knee injury.
Lee wanted to know that he would have a man on the bag consistently and not to have to wait for Billy to get fit. In hindsight that was probably a bad move. He is back on the bag now and Lee is winning again. Billy is a really good caddie.
Coaching wise, Lee has gone to Mike Walker, who is in the Cowan stable, Pete Cowan's right-hand man really, so I suspect Cowan is in the background there or at least they are singing from the same hymn sheet. He has gone back to playing his old way. I suppose frustration forced him to try something else. But that was an error.
Sometimes you can chase something that is nebulous; you can't quite put your finger on it. It is not like going into a store and buying something off the shelf.
Instead of improving what you have, where you are, in increments, all of a sudden you go for the big change. It can be disastrous. But the temptation is to always want to improve, which is what everyone is striving for. Sometimes the best thing to do is to improve what comes naturally to you.
Prolific
Lee just needs to keep playing as he has and hope it all falls his way at a major, which it could do. I have said before that after his form at the Masters, I would be keen to back him at the US Open. After the Malaysian Open win it looks like even more of a good call.
In his late 20s, early 30s he was prolific. At one point, if Lee got a sniff he won. He was just really good at closing out tournaments and not many people are like that.
That may turn out to be his most productive period of his career. However if he wins two or three majors between now and when he hangs his clubs up, then you would probably say his 40s were his best years.
You can still get to 40 and your best days can be ahead of you. Mark O'Meara won a couple of majors in his 40s, Vijay Singh and Phil Mickelson have also. That is what Lee has got to think about.
Game wise, tee-to-green wise, he is as good as anyone and he is obviously playing well. He should be looking forward to a good season now. He has got to play well in the majors and qualify for the Ryder Cup side.
ROB'S SKY BET TIPS
Nicolas Colsaerts (20/1 with Sky Bet) is playing well, although he has had no traction this season so far. He is a former Volvo China champ but not at this venue. However the good vibes are important so I am backing him at this year's Volvo China Open.
I am going for Louis Oosthuizen in the Indonesian Masters because he was just under the radar but finished high up in the Malaysian Open.
And in the Zurich Classic I'm tipping 18/1 shot Rickie Fowler.
He did well at the Masters. He has remodelled his swing with Butch Harmon. Sometimes it doesn't work and sometimes it does, and in Rickie's case I think he will produce more consistent results.
Check out all Sky Bet's latest golf betting odds.