Rob Lee blogs on slow players and why a lack of power helps Zach Johnson
Rob Lee slams slow players and explains why a lack of muscle helps Zach Johnson pick up victories.
Last Updated: 08/01/14 2:57pm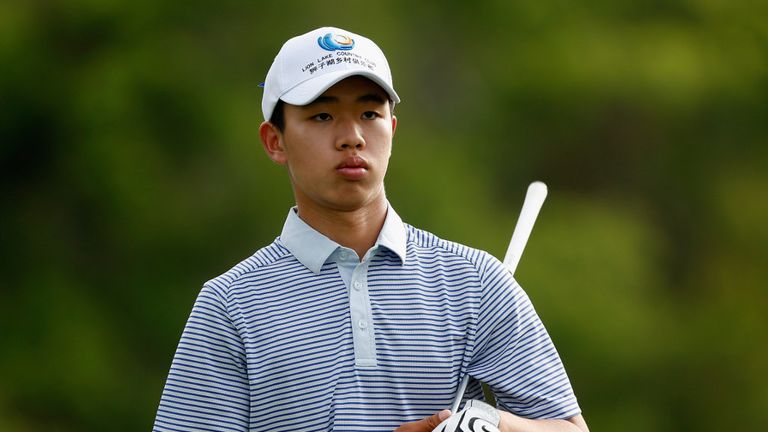 Rounds are taking so long these days, so it came as no surprise to me that in a recent Sky Sports News survey over 90 per cent of clubs stressed concerns about how slowly 18 holes are completed.
I think the world's top players have to take some of the blame for this issue because the snail's pace some of them play at seeps down to club golfers who then mirror their habits.
Most of them don't stick to an acceptable speed, unless they have had a warning or see a referee, and I don't really know why.
Players get 45-50 seconds to hit a shot - which is an eternity, I might tell you - yet some of them are still unrepentantly talking to their caddies before they address the golf ball.
This is something the authorities must clamp down on.
Fourteen-year-old Tianlang Guan was handed a one-shot penalty for slow play at the Masters last year because he really didn't know how to play the system but, unfortunately, experienced people who know what the rules are do.
Too many players play the game of cat and mouse in that when they get warnings they trot along until they catch up with the group in front - and then revert to their dawdling pace of play when they can.
If we were to dish out shot penalties a lot more readily it would soon speed them up - and I don't think that would necessarily be a bad thing for the players concerned.
I am a firm believer that the longer you take the harder the game is; I am not advocating being careless but making quicker decisions and being more direct helps you execute better.
Slow play does not mean good play.
Memories
Only Tiger Woods, Phil Mickelson and Vijay Singh have won more times on the PGA Tour over the last 10 years than Zach Johnson, and the American was very lucid in his assessment of his Hyundai Tournament of Champions triumph.
He said all he wanted to do was feel at ease in the final round - he prayed about it prior to teeing off - while he also held the view that the outcome was largely irrelevant, and I feel you play your best golf when you are in that mindset.
Zach was superb in the latter stages of 2013, especially when he beat Tiger Woods at the Northwestern Mutual World Challenge, something that he can put away in his box of good memories and draw upon when he needs to.
The great thing about Johnson, though, is that he doesn't have to worry about reaching par fives because, more often than not, he doesn't have the power to hit the long holes in two.
So his brain often thinks: 'I'll go boom, boom and then wedge it close' and that makes it very simple for him; he doesn't have the choices that some of the big hitters have, but he can execute the same game-plan every time.
Zach's best finish at Augusta since he won there in 2007 is a tie for 20th in 2008, and that's perhaps because, following a few alterations, the course favours the bombers.
When he beat a group including Tiger to claim the Green Jacket by two strokes seven years ago, Johnson didn't go for one par five in two and relied on his scintillating wedge game.
But Augusta now gives the guys who can fly the ball 300 yards and hit shorter clubs into those rock-hard, lino-coated greens a few more chances.
Zach has suffered a little bit from that, but it's not out of the question that he could win another Masters.
ROB'S SKY BET TIPS
I am not surprised Charl Schwartzel is favourite to win the Volvo Golf Champions in South Africa but I am going to go for a man who is having a career renaissance and getting better and better all the time and that is the old Danish warhorse, Thomas Bjorn who is 11/1 with Sky Bet.
In the Sony Open, meanwhile, it would be easy to go for Johnson or Jordan Spieth, who recorded his fourth second-placed finish on the PGA Tour at the Hyundai, but I am going to go for 20/1 shot Jason Dufner, who played well last week and must have a chance if he putts well.