Rob Lee blogs on Wentworth, Luke Donald and dependable Zach Johnson
Illustrious names and roly-poly greens... Rob Lee previews the BMW PGA Championship.
Last Updated: 22/05/13 5:06pm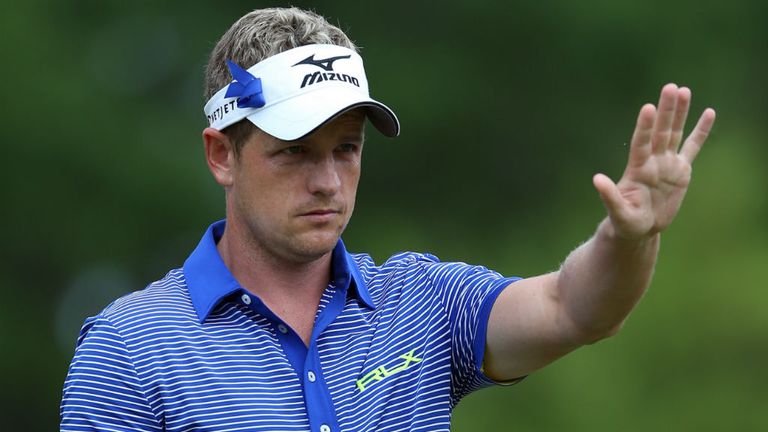 The Surrey course is well known, having hosted so many PGA Championships - this will be the 30th year in a row that the tournament has been staged there - and World Match Play Championships, while the atmosphere is always great as well.
People flock from nearby London to get a piece of the action and the fans often get to see the best players, too, and that is certainly true this year with each member of Europe's 2012-winning Ryder Cup team in the field.
There will be plenty of talent, then, but the guys who perform well this week will be the ones who show tremendous patience as since Ernie Els redesigned the course in the mid-2000s it has become tougher.
Some of the greens are very roly-poly and players will have to accept that they will take hits along the way but at the same time know that if they can put the ball in the right place and remain unruffled they can make inroads.
Luke Donald will be looking to scoop the PGA crown for the third successive year and despite not producing fireworks so far this season - his best finish was tied for third at the RBC Heritage - he remains one of the best golfers in the world.
Coming back to a course he has thrived on before will also give Luke a gee up; all those good vibes from yesteryear will flood back and could make the difference between him having a good week and a brilliant one.
I also expect Sergio Garcia, Rory McIlroy and Lee Westwood to have solid tournaments and show everyone that European golf is in rude health.
There are more US players (23) in the world's top 50 than Europeans (19), but we really own the Ryder Cup at present, having won five of the last six events.
Plus, I think the fact someone like David Lynn, who with the greatest respect was just a steady player on the European Tour, has gone over to America, prospered and currently sits in the top 25 in the FedEx Cup rankings is a good indicator of the strength of our game.
Consistent
The PGA Tour roster is headed to Texas' Colonial Country Club this week and I couldn't be more pleased; we are so used to seeing these big, booming 300-acre venues, but Colonial is old school and, like Sawgrass, favours good positioners of a golf ball as opposed to the monster hitters.
Zach Johnson has won the Crowne Plaza Invitational in two of the last three years and that comes as little surprise as the former Masters champion is as consistent as can be and an excellent putter, traits that often make the difference after 72 holes at Colonial.
The 37-year-old may not be able to launch a blistering blow down the fairway, a la Bubba Watson, but he has such a repetitive swing and the ability to wear golf courses down and that always makes him a threat.
Sang-Moon Bae, who claimed his maiden PGA Tour title with victory at the HP Byron Nelson Championship on Sunday, will be in the Crown Plaza field, too, and he can go as far as he wants in the game of golf.
He is one of a bunch of very talented Korean-born players, which also includes Danny Lee and Seung-Yul Noh, and if his action stays as solid as it is and he has that work ethic his countrymen like KJ Choi exude, he could become THE Asian player on the PGA Tour.
ROB'S SKY BET TIPS
I am going to back Lee Westwood to win the BMW PGA Championship, two years after he lost in a play-off to Luke Donald; Matt Kuchar to claim the Crowne Plaza Invitational; and because he is still so mobile and solid on the greens, Bernhard Langer to win the Senior PGA Championship at Bellerive Country Club in St Louis, Missouri.
Rob Lee's success as a golf tipster has helped reward four charities.
The Sky Sports golf expert has won nearly £6,000 in two years betting with online bookmaker Sky Bet and has decided to donate all the money to charity.
The charities to benefit from Rob's generosity are Help Uganda Trust, the Ashford St Peters Hospitals Charitable Fund, the Cardinal Newman Parents Association and the Great Ormond Street Hospital Children's Charity.
Don't forget to check at Rob's weekly tips at Sky Bet.