Rob Lee blogs on The Players Championship at Sawgrass and tips Lee Westwood
Rob Lee says late drama is assured at the Players Championship - but Lee Westwood can win.
Last Updated: 08/05/13 3:01pm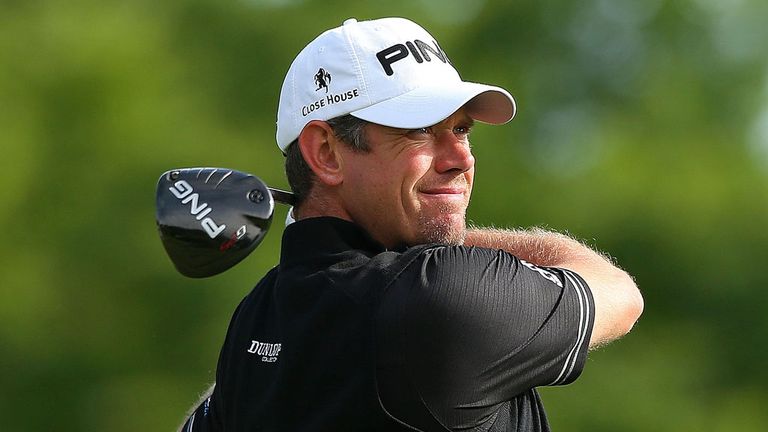 Holes 16, 17 and 18 are just breath-taking in terms of what can happen. You can be five shots ahead and still not feel comfortable with three holes left.
The 16th is a birdie hole and if you don't get that birdie you feel like you've dropped a shot. And on 17 and 18 there is no safe way to make a par.
I remember in 2004 when Adam Scott beat Padraig Harrington on the last hole. The Australian hit a lovely tee shot and then found the drink on the left but managed to get up and down and make bogey to win by a single shot.
And in 2002 the finish by Craig Perks will never be equalled. The New Zealander chipped in for eagle from the back of 16, knocked in from 35-feet downhill on the 17th and then chipped in for par on 18 to win by two shots. Even Tiger Woods called it "unbelievable" when he presented the trophy.
Bu the 17th is just a great hole. You've got the crowd, they've had a few beers, they're in the sunshine and they don't want to see shots going to within three feet! They want to see the pain the players have to endure if they knock it in the water.
Tiger Woods will be playing for the first time since the Masters last month where he finished fourth. Although he won this event in 2001, traditionally he hasn't done too well here and never dominated around Sawgrass. Sergio Garcia's been doing well and he's a former winner (2008). Matt Kuchar is the defending champion and he'll go there with confidence, while Lee Westwood played well last week so perhaps look for an English winner.
All the best players in the world are there though and you could pick anyone from 50 to take it. What's needed is consistency.
You have to keep the big numbers off the card. You can obviously recover as you go along but after 72 holes, too many bad mistakes will cost you. My advice is to play almost conservatively, keep the ball in play and don't take any unnecessary risks, plus you need to have a good week with the putter. You can't afford to have 7 and 8s.
They've had heavy downpours at Sawgrass recently and with five inches of rain last week, they were forced to close the course to the public on Monday. But I believe it's back in unbelievable condition and the forecast this week is mint. So it's going to be a great few days - weather-wise, tournament-wise, everything-wise.....
ROB'S SKY BET TIPS
I'm going to back Lee Westwood. He looked good last week with a joint-fourth finish at the Wells Fargo Championship in North Carolina. It's a fine effort to perform so well on greens that are pretty ropey and I think he'll do well at Sawgrass at odds of 25/1.
Any outside bets? What Derek Ernst did last week to win the Wells Fargo was amazing. He started the week ranked outside the top 1,200. All in a rookie year and having made two cuts all year! It's always possible to get a surprise at Sawgrass but there simply aren't any surprise players - it's such an elite field. I expect one of the big names to win this.
Rob Lee's success as a golf tipster has helped reward four charities.
The Sky Sports golf expert has won nearly £6,000 in two years betting with online bookmaker Sky Bet and has decided to donate all the money to charity.
The charities to benefit from Rob's generosity are Help Uganda Trust, the Ashford St Peters Hospitals Charitable Fund, the Cardinal Newman Parents Association and the Great Ormond Street Hospital Children's Charity.
Don't forget to check at Rob's weekly tips at Sky Bet.