Rob Lee says European Tour will suffer if its top players keep playing in America
Rob Lee says the European Tour will suffer if its top stars keep flocking to the other side of the Atlantic.
Last Updated: 21/11/12 5:00pm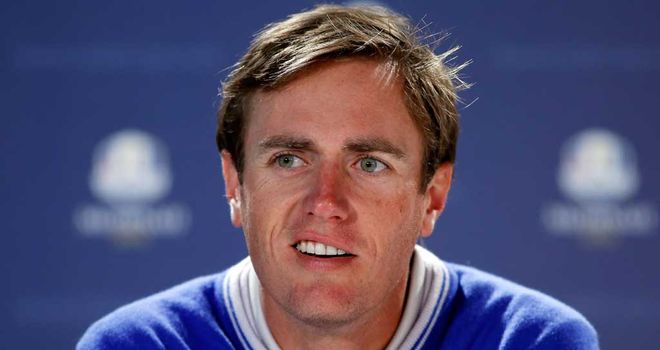 Nicolas Colsaerts and some other top European players will split their time between our Tour and the PGA Tour next season, but having played so well to earn a card in America, I won't hold that against them.
The European Tour would ideally like its stars to be playing every week but that's not possible and the guys with dual membership are going to cherry pick the most exciting and cash-rich events on both sides of the Atlantic.
I do think the European Tour is more challenging on a week-to-week basis than the PGA Tour, though.
With countries all over the world having tournaments, you have to deal with extensive travel, a multitude of languages, different currencies and playing environments and a variety of grasses, whereas the PGA Tour rarely travels outside of North America.
I truly believe that playing under the European banner makes you a more-rounded player, which is why guys like Colsaerts won't shun the Tour entirely, and why the likes of Dustin Johnson, Jason Dufner and Bubba Watson often venture over here to broaden their horizons.
However, I think it is vital that the European authorities do all they can to convince players to tee off on this side of the pond more often than not; you can't force guys to turn up, but the circuit may lose some of its lustre if the big names don't play more often.
Driving
I didn't expect Henrik Stenson to win the South African Open last week, but I knew he would pick up a trophy eventually as he has really returned to form - and is driving the ball down the fairway so much better.
The Swede has never had problems in the heart stakes, while he is always solid around the greens, but his major flaw has been his ability to propel the ball down the golf course; he has played for years without learning how to use a driver!
That won't get you very far and is the main reason, I think, that he tumbled down the rankings, but last week in the Serengeti he looked very comfortable and if he can keep that up, I expect big things from the 36-year-old in 2013.
Henrik is a wonderful character - I remember him lobbing golf balls at me while I was trying to close out the broadcast at the BMW international in Munich, and I got a tremendous shock off his buzzing pen once, something I am still looking for payback for! I think that spark helped him cope during his malaise.
Stenson played in the Ryder Cup in 2006 and '08, has been as high as fourth in the world rankings and won the much-vaunted Players Championship in 2009, so he has been a superb player in the past - and I think he could win a Major.
Buoyant
It's great to pick up form at any time of the year but with the monstrous amount of money up for grabs at the season-ending DP World Tour Championship, now is probably a better time than any!
Stenson will head to the UAE booming with confidence and so will Luke Donald, who won the Dunlop Phoenix tournament in Japan last week, while Miguel Angel Jimenez will be in a buoyant mood, too.
The 48-year-old Spaniard won the Hong Kong Open for the third time, became the oldest winner in European Tour history - taking a record previously held by Des Smyth - and played as well as he ever has.
Confidence is a wonderful thing in sport and the three men I've just mentioned could easily scoop first place- but Rory McIlroy, who missed the cut in Hong Kong last week, has unfinished business in Dubai.
The Ulsterman was winning the Race to Dubai in 2009 before the final event of the year at the Jumeirah Golf Estates, but after finishing third in that tournament, he saw winner Lee Westwood leapfrog him to the top of the standings.
McIlroy has already sealed the Race to Dubai this year, but I think he will be desperate to win this week and I find it very hard to back against him at odds of 6/1.