Rory McIlroy and Paul Casey can flourish at the BMW Masters, says Rob Lee
Rob Lee is backing British duo Rory McIlroy and Paul Casey to make their mark at the BMW Masters.
Last Updated: 31/10/12 10:17am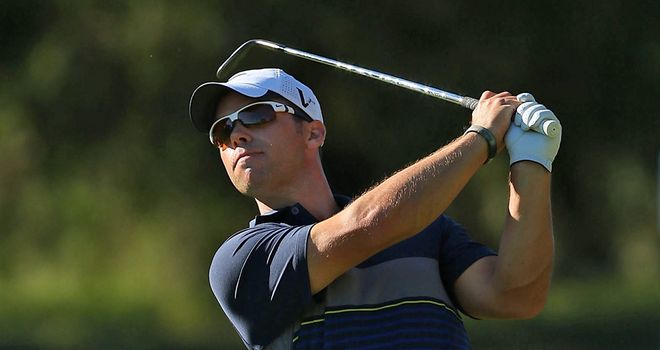 The pursuit for finding the best way you operate is an on-going one and I think Rory will continue to tinker with his schedule - take breaks before Majors, play right up to Majors - until he finds the perfect formula for him.
Rory will, as always these days, be the bookies' favourite for this week's BMW Masters in Shanghai, in which he is the defending champion, and rather than weigh him down, I think that pressure fires him up.
As world number one he is a target and knows he has to keep playing well - winning events, recording top-10 finishes - to ensure that Tiger Woods, Lee Westwood, Luke Donald et al cannot get past him.
The Ulsterman will have extra motivation in China, too, as he aims to extend his near half-a-million Euro lead over Justin Rose in the Race to Dubai standings in his quest to top the money list on both sides of the Atlantic.
Rory has a wonderful record in Asia; he has finished no lower than sixth in his previous eight European Tour events in the continent, and won the 2011 Hong Kong Open on his last trip there.
That triumph in December was a turning point for McIlroy; it was where he learnt to win dirty.
He played poorly on the Saturday but managed to hang in there and limit the damage. Then, on the Sunday, he got the job done in style when he holed a bunker shot on the last hole.
Since then he has cruised to victories, most notably at this year's US PGA Championship, which he won by eight strokes.
Rory will be a big factor at Lake Malaren, but I think Paul Casey can be, too. The Englishman finished fifth in the Perth International last week and I think things will all come together for him soon. I would definitely place a bet on him to make the next Ryder Cup.
The 35-year-old was playing well before he suffered a shoulder injury snowboarding last winter and if he can cut out the silly things like that, he should flourish. These are his prime years and he should make full use of them.
Casey has been as high as number three in the world rankings and if he is fully fit I think he should be looking at getting back there and he could be the first one of this talented English bunch to win a Major.
Underachiever
Bo van Pelt took the Perth International title and this week returns to Malaysia for the CIMB Asia Pacific Classic, which he won by six shots from fellow American Jeff Overton in 2011.
It is good to see Bo winning events because he always gets himself in good positions - he is in double figures for top-10 finishes this season - but doesn't get over the line first too often. Bo is definitely an underachiever but we are starting to see him collect trophies now and he may get another one in the Far East.
Zimbabwe's Brendon de Jonge is in good form, too, having finished second at the Justin Timberlake Shriners Hospital for Children Open and then fourth at last week's McGladrey Classic at Sea Island in Georgia.
De Jonge has been one of the biggest birdie-makers over the last few seasons on the PGA Tour, but hasn't yet learned to play some really great final rounds.
He goes all guns blazing on Thursday and Friday, settles down on Saturday but can't quite do it on Sunday. If he can find the trick to unlocking that door, we will certainly see Brendon winning a few events.
Tommy Gainey is not playing this week and is no doubt basking in his victory at the McGladrey Classic, which he achieved after shooting a 10-under par final round of 60.
"Two Gloves" has a very unconventional swing but the most important thing in golf is not what your swing looks like but the effect it has. If you can repeat your action, understand your action and know where the ball is going, you really have got the game taped.
It's great that such an individual swinger can enjoy success on the PGA Tour but another one, Bubba Watson, is the reigning Masters champion.
I'm sure Watson is an inspiration for Tommy and I look forward to seeing Bubba place the Green Jacket on Gainey next year...
ROB'S SKY BET TIPS
Paul Casey's return to form makes me think he will win before the end of the season and I see no reason why that won't be at the BMW Masters, where he has odds of 45/1 at Sky Bet, while at the CIMB Asia Pacific Classic, I will go for Jason Dufner (15/2 with Sky Bet) to edge the likes of Tiger Woods, Bo Van Pelt and Brendon de Jonge.