Strong to survive
Rob Lee explains why Graeme McDowell should feel confident about his US PGA chances.
Last Updated: 09/08/12 7:50am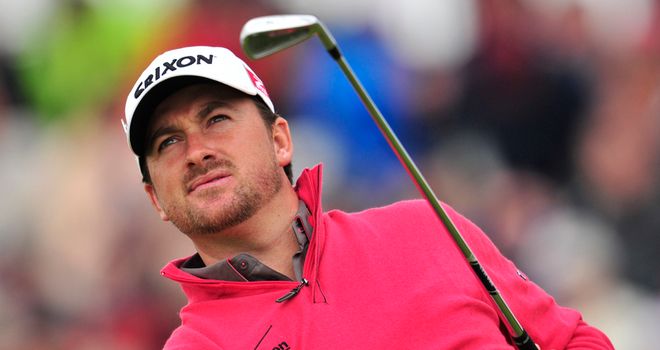 The US PGA Championship gets underway at Kiawah Island on Thursday - and we're in for a great contest, especially if the wind kicks up on the coast of South Carolina.
The Ocean Course, which they're using for the 94th edition, is completely different to the normal parkland offering we're accustomed to in the US and it will be interesting to see how the players stand up to the challenge.
It will be a rare trip to this course for the majority of the players. It played host to the 1991 Ryder Cup when the US famously reclaimed the title after Europe's eight-year reign but it has only held a few big tournaments since then, so the players will need to do their homework.
However, even if they spend hours out on the course in the week building up to the major, weather conditions could quickly change and the players could find themselves out on the course without a clue how to play it. It'll be fun to watch, that's for sure - and I'll forgive fans for hoping some wind kicks up off the Atlantic! That really would shake things up. A blowy week could well see par or worse win.
One player who does know the course fairly well is Dustin Johnson. He could have won the PGA title in 2010 when Martin Kaymer prevailed. Going into the 18th at Whistling Straits that year Johnson bogeyed the last and appeared set for a play-off with the German and Bubba Watson before, on review, it was decided he had grounded his club in a bunker and he got a two-shot penalty.
That's not something he'll have to worry about this time. All sandy areas on the course this week will be treated as 'through the green', which basically means they won't be considered as bunkers. So, players will be able to ground their clubs, take practice swings and move loose impediments.
However, there won't be rakes and the crowd will be walking and standing on those areas so hitting the fairway is still crucial.
That rule was brought in to avoid a repeat of the Johnson incident and I wouldn't be surprised to see the American go well again. He's playing in his hometown state, so will be familiar with conditions, and has shown he can be a contender in the biggest events.
Confidence
Another American to look out for is Keegan Bradley. He's the defending champion and, although this course will offer a completely different test to 2011's Atlanta Athletic Club, Bradley has hit top form ahead of the final major of the season once again.
He took his third career win last weekend at the WGC-Bridgestone Invitational at Firestone, so he must enjoy playing at this time of year. He'll arrive at Kiawah Island feeling good about his game and full of confidence - and he's got the short game shots which will also be important this weekend, too.
Meanwhile, the Europeans really aren't shining at the minute. Ernie Els and Adam Scott were contesting the Open, Jim Furyk and Bradley were up the front at Firestone, Bubba Watson won the Masters...there have been very few Europeans at the cutting edge of the big events recently.
The exceptions are Justin Rose, who won the WGC-Cadillac Championship with an excellent display in March, and Graeme McDowell who came close at the US Open. I spoke to Ken, McDowell's caddy at the Open when he was in contention and he said that if Graeme didn't win there he'd win something big soon, because of the form he's in and the confidence he's got right now.
He called that at the Open and, looking at the course, I think this will suit him. He's played well in tough conditions before and won the US Open at Pebble Beach in windy conditions, where the course was set up so that if you didn't play tough you'd drop away. Funnily enough Dustin Johnson went well in that event too.
Other names who could be in contention include Matt Kuchar, who played pretty well last week, Tiger Woods, who was hitting the ball very well at Firestone and Furyk, who will be gutted at the way he lost out to Bradley.
Things don't look so good for Lee Westwood. His 81 in the third round last week was a bit of a shock, but maybe, after coming into majors playing well and not securing that elusive win in the past, arriving on the back of a disappointing week could fall in his favour. After a week away from the top of the leaderboard perhaps he has been able to focus on this challenge.
But things need to go for you at the majors. Along with Luke Donald and Sergio Garcia, Lee knows that as well as anybody. The cards haven't fallen in their favour yet - maybe they will at Kiawah Island.
Rob's Sky Bet Bets
The two names I'll pick out are favourite Tiger Woods 10/1 and Graeme McDowell 40/1 with Sky Bet. However, the outcome could be dependent on the draw. Going out early on day one and then late on day two, or vice-versa, could be worth three or four shots if the weather really kicks up. You could be in the club house rubbing your hands as the wind begins to blow, or you could be out on the course when it dies down thinking how lucky you are to be out there.