Failing to prepare...
Rob Lee believes the Scottish Open will provide the perfect preparation for the big one at Royal Lytham.
Last Updated: 10/07/12 5:44pm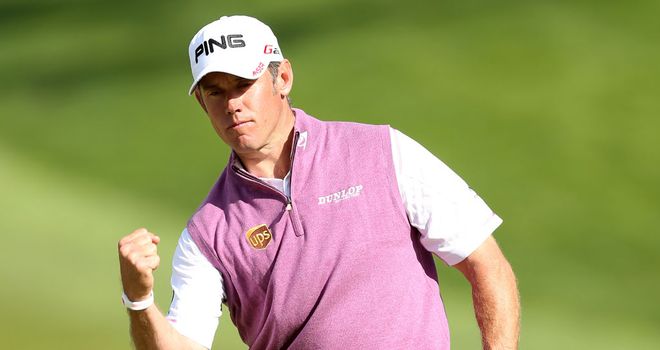 Last year Darren Clarke had a terrible Scottish Open and was in no mental condition to go on to win the Open Championship a week later. And yet he did.
Luke Donald, in contrast, won in Inverness and went on to have a disappointing Open. It just goes to prove the best preparation offers no guarantees for future success.
These top players can find their form very quickly and, if they get a good start and get into the tournament, suddenly anything is possible.
However, ahead of next week's third Major of the year, all the players will have of course thought long and hard about their preparations for Royal Lytham next week.
Rest
Some, including Lee Westwood, Tiger Woods and Rory McIlroy, will take this weekend off from competition, something they would never do for any other tournament.
Westwood played in France last week but didn't have a fantastic French Open; he injured his groin and it was far from a smooth week for him. But I do like Westwood's chances at the Open, especially if the course is soft.
If it is as wet as I have been told it is in the last few days, then you are looking for somebody who has to hit the driver to get it out there at 290 yards and that man would be Westwood for me.
McIlroy, meanwhile, will have had two weeks off going into next week's Open, which is a return to his normal approach of taking time off ahead of a Major. Ahead of the US Open he played in Memphis, so he is trying to find his ideal way of preparing and his de facto McIlroy method of winning a Major.
In previous years Woods has gone to Ireland with Mark O'Meara to play a few links courses and I suspect he will do that again.
Tiger has had a great season so far, picking up three wins, but he has disappointed at the Majors - apart from the start of the US Open - despite going into them having won the previous weeks.
This time he is coming to a Major having not won the previous time he played, missing the cut at The Greenbrier which followed his win at Congressional the week before. Will this mean a reversal of his pattern?
Compete
Personally, though, I would prefer to be playing the week before a Major than having a week off with time to stew and perhaps getting there too early.
Donald and Phil Mickelson are among those who will be at Castle Stuart this week for the Scottish Open. Donald is the defending champion and will be among the favourites again while, I think, Mickelson wants to play more competitive golf.
He had a fantastic final round earlier in the year at the Pebble Beach National Pro-Am, where he played with Woods and shot 63. He thumped Tiger. But that was a round in isolation and I haven't seen that form since.
He is struggling so I think he wants to go play and try to find some form and get some tournament play under his belt. Maybe a good week in Scotland is the sort of battery recharge he needs.
If you can play in links conditions it has got to help. For years Tom Watson would come over and go around the great courses in Ireland a week before the Open to get prepared for links conditions and playing in the breeze.
I suspect those playing in Scotland will have a good chance in Lytham because of the turf, the breeze, the run-offs and getting used to the ball either going ridiculous distances or not very far at all.
I would say that is excellent preparation, much more so than say playing in the John Deere Classic, where Steve Stricker, Nick Watney and Zach Johnson will be.
You can always buck a trend, though, and Stricker could play at the John Deere and then come over and win the Open, but jet lag as well as the difference in temperature will make that hard to do.
Rob's Sky Bet tips
Scottish Open - Ernie Els is playing pretty well. If he has four good days with the putter the rest of his golf is good enough to win. He's a 25/1 shot with Sky Bet.
John Deere Classic - It would be incredible if Steve Stricker won it four times in a row - it'd be bizarre - but we said that last year and he had that amazing finish. So let's go for it, Stricker to win four in a row. He's at 7/1 with Sky Bet.