Lee looks likely
The Olympic Club course should suit Lee Westwood's bid for US Open glory, says Rob Lee.
Last Updated: 13/06/12 2:37pm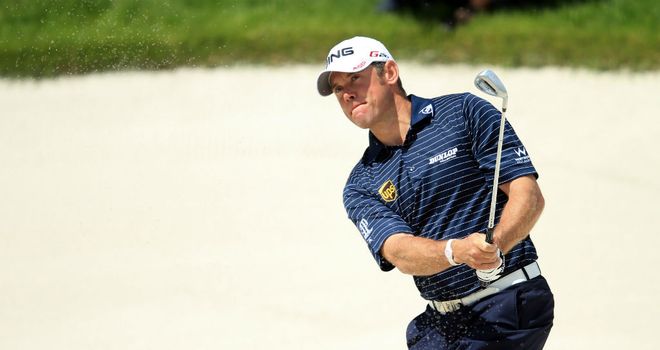 The 112th US Open gets underway this week at the Olympic Club in San Francisco, California - and what a golf tournament it promises to be.
We heard Graeme McDowell discussing how this course will favour those who can move the ball from left to right - but I don't think it will suit his game particularly.
For me, it's going to favour someone like Lee Westwood, who can easily slip the ball from left to right. There are also plenty of lefties who draw the ball including Bubba Watson, who can move it both ways.
I haven't seen the course yet but if it has got left-to-right bias, I think it plays right into Westwood's hands. He was in the top 10 when the tournament was at this course back in 1998.
He's just come off a win, is obviously playing really well and makes these shots from left-to-right and at right-hand flags without issue, so I really like it for him.
Westwood (10/1 with Sky Bet) is one of my picks but I have many as it's very difficult. I know people say that nobody's ever won it having won the week before but these things last until they don't last. At some point, somebody's going to do it and it might as well be Westwood this week.
Danger
Tiger Woods has also turned his game into a fade game so maybe he's going to be looking good as well.
Tiger's going to be full of confidence playing the way he is and the way he won at the Memorial Tournament in Ohio. To finish like he did, under the cosh, was vintage Tiger and I expect him to have a good week.
There are players like Westwood and Rory McIlroy and a few others who can hold their own against Tiger but you have to say that over the last 15 years or so, Tiger's very best has been better than everyone else's.
People tend to have very short memories about Tiger Woods. He's had a bad time and all the rest of it but they forget very easily some of the things he's done in the game.
He's back with confidence. He hadn't won for ages and then won, then hadn't won on the world stage and only missed out in Abu Dhabi due to a poor fourth round. Then he had the best final round he'd ever had on the PGA Tour at the Honda, then he won at Bay Hill, stuttered at the Masters but has now won again in the Tiger fashion. It will be interesting to see if that carries over this week.
McIlroy is another strong contender. He missed three cuts in a row and the doom-mongers were out but he nearly won last week. He led with a hole to go and took a six at the last. As it happened, he would've had to make a birdie anyway.
Underdog
As for outsiders, Sergio Garcia had a good final round last week in Sweden and you always want to give him a chance. My heart-strings pull for him but he doesn't give me enough emotionally. He seems too downbeat all the time.
If I was him, I'd be jumping up and down and being thrilled at getting started, but I don't see that from him. He's in really strange mental places. It's always 'I didn't have that much luck' etc and his glass is always half empty. I'm not sure you can win a major with your glass half empty.
Going back to the PGA Championship at Medina in 1999, I think Tiger finished first and Sergio finished second. Sergio played that amazing shot out of the tree roots and you saw him running up the fairway jumping up and down. Since then, it's hard to put your finger on what's gone wrong.
With so many good things going on for Garcia, you just can't understand why he's not buzzing all the time. He played superbly on Sunday and even made a four when he dumped it in the water at 17. His putting is much better too. At 45/1 he's definitely got the talent to win it.