Woods a one-off
He may be outside the top 50 now, but Rob Lee is backing Tiger Woods to return to world number one.
Last Updated: 05/10/11 11:59am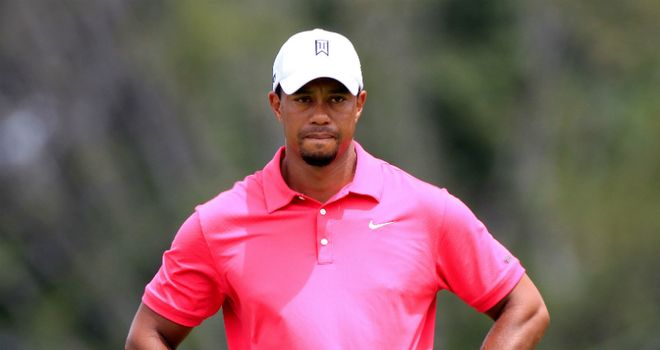 Tiger Woods has never played in a Fall Series event before, so why has he chosen to play in the Frys.Com Open?
Firstly, I think the Presidents Cup has had an influence. Fred Couples picked him on the proviso that he would play a little bit of golf before it starts; he needs a bit of game time before he gets to Australia and I think that's one of the main reasons why he's here.
He needs to put some reps in because he hasn't competed at all since the PGA Championship in August. You can hit all the balls you like in practice, but you need some competitive rounds under your belt. He likes California, so this tournament seems like a good fit.
It's all worked out quite well for Frys, although it wouldn't surprise me if they are set to announce a sponsorship deal to be on Tiger's bag. It may turn out that there's a few corporate reasons for this appearance.
Nevertheless, ticket sales have shot up dramatically this year because he's playing in the event and you can't underestimate the "Tiger effect".
He may not be playing well right now, but nobody has forgotten the incredible achievements of his past. People still think about how good he was - and also about how good he could be again. If his body is in good shape, as he says it is, then there's no reason why he can't get back to playing good golf.
That's why he's such a big draw and, as someone in his mid-thirties, he's not dead and buried yet. He had an unbelievable patch and it's hard to imagine that even if he was fit and hadn't had all those personal problems that he wouldn't have had a dip at some point. You can't keep that going for your entire career.
He may have had a downward curve anyway, but his talent is so extraordinary that I wouldn't back against him climbing back to number one in the world again.
His aura may have diminished, but the one thing that Tiger Woods does great is play golf. He might not do great relationships, he doesn't do well with the media, but he does play great golf. I think he can forget about being the best husband in the world, that's not going to happen, but he can - without question - be the best golfer in the world again.
He is number 51 in the world right now, but on the proviso that his knee isn't absolutely ruined, I would put money on him to top the rankings at some point in the future. No question.
Sparkle
Tournaments will always go ahead without Tiger Woods but they don't have the same sparkle when he's not there.
Nobody else has got close to dominating the game like he did. Luke Donald is the world number one, but he isn't winning seven tournaments per year like Tiger used to.
Rory McIlroy is perhaps the only other person in the game who has the same sort of x-factor. He hasn't got to Tiger's level yet, but he's the only other guy who has some of the stardust that excites the crowds.
Woods needs to find some form to go with that stardust and, as part of that process, he has a new caddie in Joe LaCava.
I'm sure he has been out with Fred Couples in the past and made a few footnotes on what LaCava can do. When his relationship with Steve Williams ended he was obviously in his thoughts.
Woods' schedule obviously suits LaCava and he has clearly been enticed by the prospect of being on the bag when Jack Nicklaus' record of 18 majors is surpassed. If you're an ambitious caddie and that opportunity comes your way you've got to take it.
Strong relationships have always helped the best players - Peter Coleman and Bernhard Langer; Fanny Sunesson and Nick Faldo; Billy Foster and Lee Westwood - and it's clear that if you click with your caddie it's a big help to your game.
But can LaCava help Woods to victory in his first week? Sky Bet currently have Woods as the 6/1 favourite to win the tournament.
A few seasons ago you'd have put your house on Woods to win the Frys.Com Open at 6/1. You'd struggle to get 3/1 on him at the majors in the strongest fields of all, but because he's been so inconsistent and erratic in terms of his play and preparation you can now get that sort of price.
If anybody can turn up and win this tournament after all he's been through then it's him. It's unlikely, but it's not impossible.
And you know what? I'm going to have a little bet on him to win...
Rob's Sky Bet Tips
Tiger's knee has been okay for a while and he's had enough opportunities to practice. He shot a course record 62 at the Medalist last week, which might be a bit of spin from the Tiger camp, but the fact he's spent time hitting balls has to fill you with confidence. Because he's had a chance to practise, I'll have a bit of that 6/1.
As for the Madrid Masters, I'm backing Francesco Molinari. I had to make a pick on the European Tour podcast earlier this week and Boxy had already chosen Luke Donald (the world number one... what a risk!), so I went for Molinari, who's a steady ball-striker as well.