The Olympic ordeal
Simon Veness expects the US Open's Lake Course to reduce a host of pros to gibbering wrecks.
Last Updated: 13/06/12 8:25am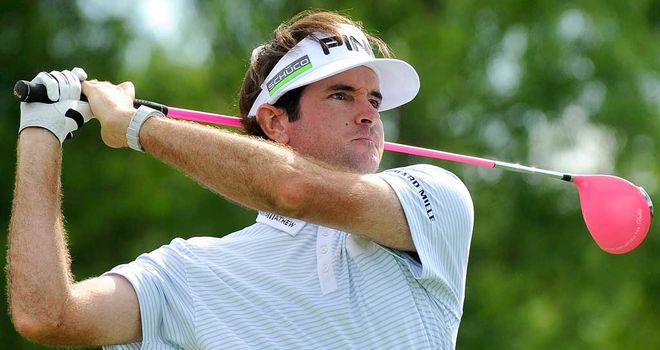 Once a year, along comes a tournament in golf that defies the usual conventions, that is so outlandish it makes every other event seem like a picnic, and which has the average pro running for cover like a weekend hacker.
And then, once every half-generation or so, that tournament decides to REALLY up the ante and produce a stage so extreme and eccentric, it makes its usual character seem positively benign.
Welcome, my friends, to the Lake Course at the Olympic Club, San Francisco, where this year's US Open will be contested over four likely identical days in this unique corner of California.
Dramatic
Just to start with, this is no ordinary sporting institution. The oldest athletic club in America, the Olympic was founded in 1860 and has hosted everything from heavyweight boxing to a world record attempt in the shot putt.
Its golfing history is slightly shorter, but no less dramatic. In fact, it borders on the seismic. Earthquakes, landslides and monster storms have all played a part in shaping the landscape hereabouts. And the end result is suitably large-scale and epic.
The Lake Course isn't the longest on the US open circuit, not by a long chalk. It doesn't boast the fiendish rough of the likes of Oakmont or Bethpage Black, and the winds don't usually howl like a banshee as at Shinnecock Hills.
But it does have any number of peculiarities and bizarre challenges, and it is these that have exercised the pre-tournament thoughts of just about everyone who has been interviewed on the subject this week.
Yes, we all want to know who the favourite is (that would be Tiger Woods, at around 8-1); sure, we're all keen to hear the odds on reigning champ Rory McIlroy (they're in the vicinity of 12-1); and certainly we'd be happy to learn how the world No 1 is fancied (that would be Luke Donald this week, and how about 15-1?).
But any conversation about 'The Olympic' that lasts for more than a minute is sure to wind up considering the course itself, trying to evaluate the obvious perils and hidden demons in a set-up dubbed anything from "fiendish" to "the ultimate challenge."
Narrow
Consider this. The last time the USGA took its annual shindig to the City by the Bay in 1998, the winning score was even par. And that was when they had it easy.
This year's course has been heavily remodeled to add almost 400 yards of length, narrow fairways have been slimmed down even more, already-small greens have been put on a diet, some fairways have a slope not dissimilar to Mont Blanc and the tilt on some greens - notably No 17 - is akin to the banks of the Daytona Speedway.
Some players won't know whether to take out a putter or crampons.
The good news? There is no rain in the forecast and the water is safe to drink.
Even the executive director of the USGA, Mike Davies, was moved to wonder how some players might find the fairway on 17, let alone the green.
Just to start with, the Lake Course has two holes of exactly 520 yards in length. Not anything overtly strange about that, you might think. But then the 520-yard first is a par 4, while the 520-yard 17th is a par 5.
The twist, of course, is that the latter has a fairway that requires a GPS system to locate while the former is merely a 'long' hole.
Then there's the little curiosity that the players won't encounter a par 5 until the 16th hole. And then they get two in a row.
Beast
Bizarre? You ain't seen nothing yet. When players stand on the 16th tee there will be the little matter of some 670 yards to the hole. No, that's not a mis-print, it IS a '6' in front of the 70. That's just 20 yards short of SIX Wembley pitches in length.
And, if they're lucky enough to reach the green in three, actually getting the ball to STAY on the green will be a trick in itself. Or as head club pro Chris Stein insisted: "I can see players pitching up the hill and watching the ball roll right back to their feet."
Britain's Lee Westwood had an alternative thought. "I've never been in favour of 670-yard par fives," he observed in the manner of a player who has yet to meet this particular beast. What his thoughts will be after a round or two could be one of the highlights of the week.
So, when anyone starts talking about who is likely to be holding the trophy come Sunday evening, the real 'winners' are likely to be those pros who have not been reduced to gibbering wrecks by the Olympic's many quirks and peculiarities.
Is that particularly fair? Probably not. If even the harsh taskmasters of the Golf Association are a little wary of what might happen on 16 and 17, you can surmise that many a player will have far darker mutterings when they eventually emerge from the wreckage.
But then the USGA has never been overly worried about some of the niceties of Majors, like scores below par (remember, we've seen a 'winning' score of five-over-par twice in the past six years, and you feel McIlroy's sensational 16-under triumph last June just might have set the scene for the Revenge of The Open).
Original
Seeing as my golfing skills are somewhat below that of Sunday Hacker status, I will be riveted to the TV throughout to see what kind of mess The Olympic will make of golf's finest.
As long as it doesn't deprive me of some Bubba Golf. Having watched, spellbound, as Bubba Watson carved his way to an epic Masters victory in April, I am mainly hoping to see at least a few more touches from the Magician of the Augusta Woods.
There hasn't been a player like Bubba since Chi Chi Rodriguez, and there hasn't been a personality like Watson's since, well, since ever, really. The 33-year-old from Bagdad, Florida, is a total original, and watching golf is simply more fun when he's on the course.
Whether Bubba Golf is enough to tame the Beast of San Francisco remains to be seen. But I'm pretty sure I'd rather watch him for two rounds than just about anyone else for four. And, if the US Open isn't quite his cup of golfing tea, Royal Lytham and St Anne's will be in for a real treat.