'Crazy' win for Snedeker
American to share the wealth after claiming $11m jackpot
Last Updated: 24/09/12 6:10am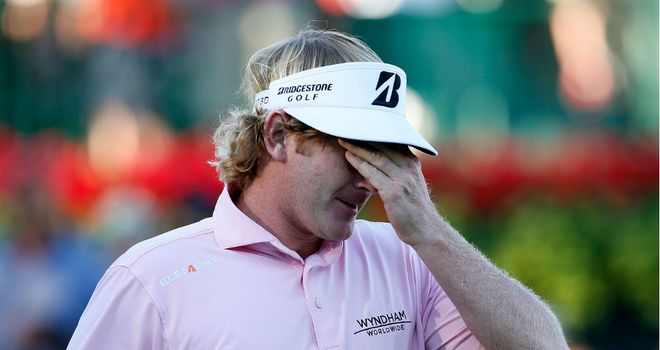 Brandt Snedeker: Secured the Tour Championship title
Brandt Snedeker claimed he felt like a lottery winner after his victory at the Tour Championship in Atlanta earned him a staggering £7million.
The 31-year-old American pipped Justin Rose to the FedEx Cup title after a nerveless final round - with world No.1 Rory McIlroy's challenge unravelling.
Snedeker carded 68 over his final 18 holes to finish on 10-under par, three shots ahead of Rose.
"It's a little bit crazy," said Snedeker.
"I'm not by any means a flashy guy. I drive the same car I've had since I've been on the PGA Tour - I've had it four-and-a-half and it's got 24,000 miles on it.
Help
"Of anybody that I know I do not need $11m. So there are going to be things we can do to really help people. That's the way I look at it - I really think we can make a difference and help a lot people out in Tennessee and the surrounding areas.
"I've got a little boy on the way in a month. My life is about to change drastically not because of this money, but because I'm going to have two kids."
Before then - this week, in fact - Snedeker also has a first Ryder Cup to enjoy. He is one of the four American wild cards.
"I know it's going to be a pressure-packed week, but I'm going to use this as a huge thing to fall back on. I'm playing the best golf of my career," he said.
The £7m is the same that McIlroy has earned in a year which has included his second major victory and three other tournament wins.