Els to make Canada trip
Open champion will take his place in the RBC Canadian Open this week
Last Updated: July 23, 2012 9:54am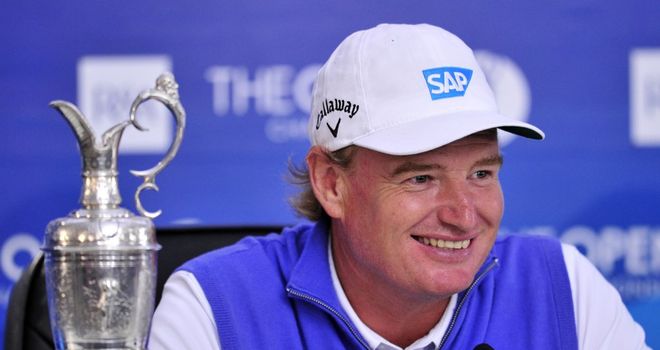 Ernie Els: Happy to play in the RBC Canadian Open this week
Open champion Ernie Els will honour his commitment to play in this week's RBC Canadian Open.
Royal Bank of Canada, who sponsor the PGA Tour event, also back the South African who is keen to pay back their support.
Els wrote on his website that although he was planning to fly to Ontario from Lytham, those plans have been shelved and he will now arrive in Canada on Tuesday.
"I desperately want to get down to Wentworth to see my family and celebrate, so after my media commitments here I'll be doing that and then flying to Canada probably on Tuesday," he said. "I'm sure they'll understand.
"Obviously it's a tournament I wouldn't want to miss. Once I commit that's it. You follow through, whatever happens.
"Also, RBC is one of my sponsors. They've been good to me and I want to give something back to them. It should be a great week. RBC has got to be congratulated for its commitment not just to this tournament but also to the game of golf.
"Hamilton is kind of like the old-school challenge, if you want to call it that. I like the way it makes you think off the tee. It's not just a bomber's course; it is a real ball-striker's golf course and I tend to do well in conditions like that.
"It's going to be hard following a week like this, but I'm looking forward to giving it a try!"