Sergio Garcia cleared of possible rules breach in Abu Dhabi Championship
Last Updated: 17/01/14 4:16pm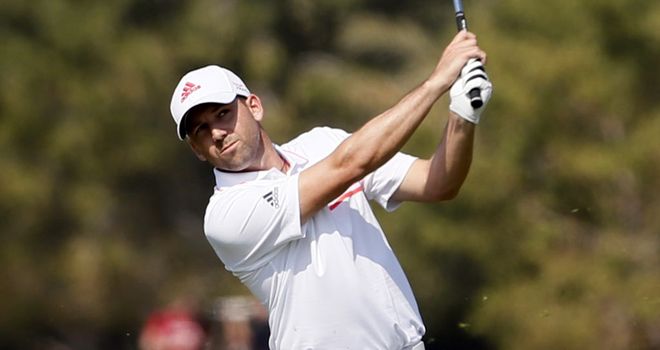 Sergio Garcia: Cleared of any wrongdoing
Sergio Garcia has escaped punishment after being investigated over a possible rules breach at the Abu Dhabi Golf Championship.
Tournament officials were alerted to an incident on the 18th green in the first round, with video suggesting that the Spaniard had tapped down something on the line of his putt.
If Garcia had been found to have tapped down a spike mark, it would have been an infringement of the rules and he would have been disqualified for signing for an incorrect scorecard.
But the world No 10 went out to the final green with European Tour chief referee John Paramor on Friday morning and insisted he had tapped down a repaired pitch mark.
Paramor was satisfied with Garcia's explanation and decided to take no further action, which spared the player a two-shot penalty.
A European Tour statement read: "John Paramor is satisfied with Sergio's version of the matter and that is the end of the issue."
Garcia endured an eventful opening round as he aggravated a shoulder injury while hacking out of the thick rough he later described as "dangerous".
He required treatment for three holes before stumbling to a four-over 76.