Further heavy storms delay start of Nelson Mandela Championship by another 24 hours
Last Updated: 07/12/12 10:22am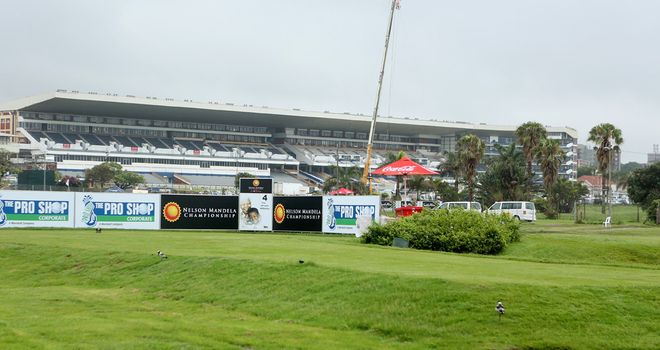 Royal Durban Golf Club: "Every fairway under water"
The start of the inaugural Nelson Mendela Championship has been delayed for another day after further overnight storms battered the Royal Durban course.
A huge electrical storm resulted in almost 30mm of rain rendering the course unplayable for the second straight day, and officials now hope to get the first round up and running on Saturday.
The European Tour's tournament director Mikael Eriksson said: "The further overnight rain - around 30mm - and a huge thunderstorm has obviously set us back by a long way now.
"Every fairway is almost completely under water now and there is no chance we will be able to play at all on Friday.
"The plan now is to try to start the first round at 06.30 on Saturday morning. We are hiring more pumps and more people to try to clear the water off the golf course as fast as possible."
The local forecast is for further rain on Friday afternoon, but conditions are expected to improve over the weekend.