McIlroy favouring Team GB
World number one says he feels more British than Irish
Last Updated: 10/09/12 11:41am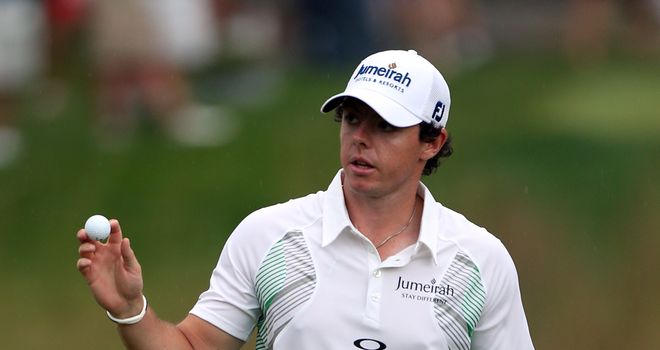 McIlroy: Big choice to make
Rory McIlroy has indicated that he may choose to play for Great Britain not Ireland at the 2016 Olympic Games.
Golf returns to the Olympic calendar in Brazil in four years' time and McIlroy - who was born in Holywood, Northern Ireland - will have the option of turning out for Great Britain or Ireland at the Rio extravaganza.
Northern Ireland is one of the four countries that make up Great Britain at the Olympics but at the World Cup of Golf England, Scotland and Wales compete separately while Northern Ireland join forces with Ireland.
McIlroy has twice turned out for Ireland at the World Cup but may not do so at the Olympics as says he feels more British than Irish.
"What makes it such an awful position to be in is I have grown up my whole life playing for Ireland under the Golfing Union of Ireland umbrella," McIlroy told the Daily Mail.
"But the fact is, I've always felt more British than Irish.
More of a connection
"Maybe it was the way I was brought up, I don't know, but I have always felt more of a connection with the UK than with Ireland. And so I have to weigh that up against the fact that I've always played for Ireland and so it is tough.
"Whatever I do, I know my decision is going to upset some people but I just hope the vast majority will understand."
It's the first time McIlroy has unequivocally declared an affinity for the UK over Ireland as previously he had refused to answer the question.