Els backs Westwood for Open
Englishman has 'paid his dues' in the majors
Last Updated: July 12, 2012 5:36pm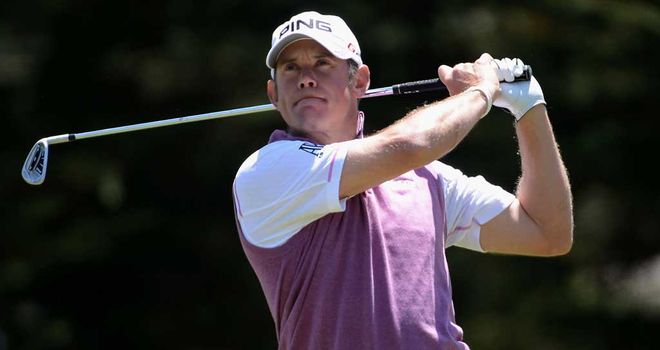 Lee Westwood: Worksop golfer well suited to Lytham, according to Ernie Els
Ernie Els thinks Lee Westwood stands a great chance of claiming a first major in next week's Open at Royal Lytham.
Westwood will be playing in his 58th major on the Lancashire coast, a course where Els finished joint second in 1996 and joint third in 2001.
"Lee's really paid his dues. If there's one man that deserves one it's him," said the South African.
"It could be his (Lee Westwood) week - Lytham is a ball-striker's dream and he's a ball-striker."
Ernie Els Quotes of the week
"I wouldn't say he's running out of time. He's as strong as an ox, working out and doing all the right things.
"He's been doing that for quite some time, but it just hasn't fallen his way for some other reasons.
Suited
"It could be his week - Lytham is a ball-striker's dream and he's a ball-striker."
Westwood, 40 next April, has had seven top-three finishes and Els drew the comparison with Colin Montgomerie, whose five runners-up finishes are a record for someone who has never won a major.
Another Englishman, Luke Donald, is also awaiting his first major, but Els says there is no need for the 34-year-old to panic.
"He's number one in the world and when he's on his game he's one of the best drivers of the ball," said Els, who tipped defending champion Darren Clarke as a dark horse.
"It's all there, it's just a matter of a bit of luck falling your way and making the right putts."