Harrington slams bookies
Dubliner sees no value in his odds at Royal Portrush
Last Updated: 27/06/12 3:00pm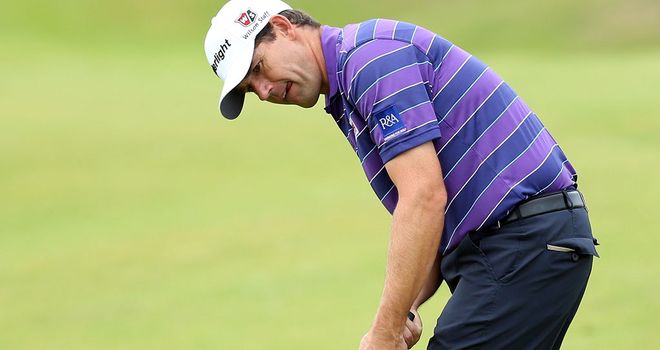 Padraig Harrington: Priced up at 10/1 in some places
Padraig Harrington reckons some bookies are crazy to be giving him odds of 10/1 at the Irish Open this week.
While Harrington reckons there's a good chance of an Irish winner at Royal Portrush, he doesn't believe he should be anything like 10/1 - despite tying for fourth at the recent US Open.
"A number of Irish players are playing very well, so I think there's a great chance of an Irish winner," Harrington told Sky Sports.
"Somebody told me my odds were 10/1. I wouldn't even go close to backing me at that - what a ridiculous thing. The bookies are taking advantage there.
"I was 80/1 to win the US Open a couple of weeks ago, which was nice value. But 10/1 ... it's not that easy to win a golf tournament, I can tell you. (But) I believe I have a chance."