Toughest of tests
The long and perilous Ocean Course lies in wait
Last Updated: 09/08/12 1:03am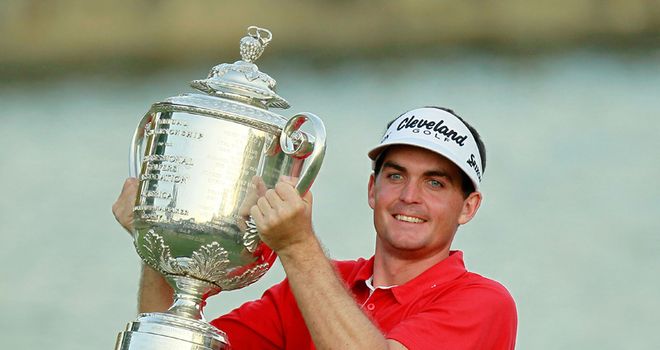 Bradley: won the title last year at Atlanta Athletic Club in his first major start
Butch Harmon says conditions at this week's US PGA Championship could be "brutal".
"You're always going to look at Luke Donald because he's a heck of a player. Justin Rose played well last week also so I think he's one that you have to look at. "
Butch Harmon Quotes of the week
The Sky Sports commentator believes the last major of the season, at Kiawah Island, will be a true test of each and every player's mettle.
Defending champion Keegan Bradley says the key to cracking the Ocean Course, located on the shores of the Atlantic, is consistency and Harmon agrees saying keeping the ball in play is imperative.
But will there be a British winner? How does he think Woods is shaping up? And can either Donald or Westwood finally end their wait for a major?
Read on to find out Butch's thoughts on these subjects and more...
skysports.com: This Ocean Course measures 7,676 yards. Just how tough is it?
BUTCH: It's brutal in calm conditions so if we get the wind and rain which we're forecast to get, it could be unbelievably tough. It's fine for events like the Ryder Cup match play because if you're having a bad hole you can just pick it up, but in stroke-play it's going to be very difficult for the players. They are in for a real tough ride.
skysports.com: How different is the front nine from the back nine?
BUTCH: They're like two different golf courses. The front nine is much easier than the back, which happens a lot in golf, but they don't even look the same. The back nine doesn't have a tree on it. It's nothing but tees, fairways, greens and sand-dunes and it's extremely difficult."
skysports.com: Which hole stands out for you?
BUTCH: They're all pretty good but the finish is very strong. The 17th hole is a par three and they've added about 40-50 yards to it. It can stretch all the way to 235, all the way across water. Traditionally the last few holes play downwind and if you get a dip of wind they can be almost unplayable.
skysports.com: The last 16 Majors have had a different winner. What's going on?
BUTCH: I think we're seeing a changing of the guard, so to speak, in terms of players. Each week it seems to be a different player winning on the regular tour. I think you're just seeing how great the game is growing and how wonderful the players are from all over the world.
skysports.com: Which British golfers are best suited to this course?
BUTCH: It's going to suit a person who can keep the ball in play. It's unlike most courses in that the fairways are very wide, around 60-70 yards wide but you're playing a lot of crosswinds here so I think you're going to have to control your driver a lot. And the course is long enough where you're going to have to hit drivers. Having said that you would think it would be right up Lee Westwood's alley as far as ball striking, but the fact that there is all these roll-off areas and pitching areas around the greens, which is his weakest part of his game, I wouldn't say it suits it. But you're always going to look at Luke Donald because he's a heck of a player. Justin Rose played well last week also so I think he's one that you have to look at. But it's almost the type of course that you can't handicap because the weather can change at any moment and completely change the golf course.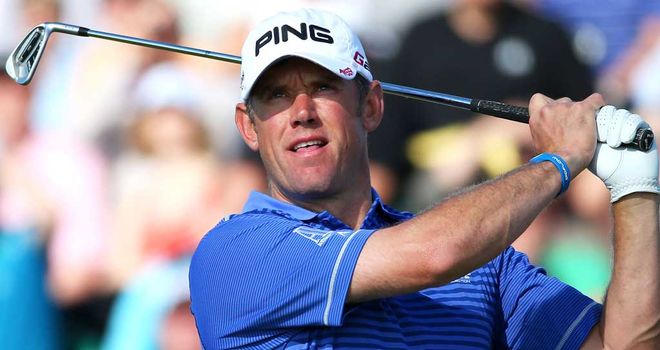 skysports.com: Have you seen any improvement in Westwood's short game in the last 12 months?
BUTCH: I know he's worked very hard on it and I think it has improved. But this golf course is a very demanding course around the greens. The balls run off the slops down to a lot of chipping areas and I think we will see him practise a lot of those but as we both know, it's not his strong point.
skysports.com: Like Westwood, Luke Donald is still waiting on that first Major. Why isn't it clicking?
BUTCH: I don't know, because he's played so well in all the other events. I don't know if he puts so much pressure on himself to win the major that it becomes that much harder. He's definitely capable of winning one and we know he's going to do it, it's just a matter of when and this would be a great week if it happens.
skysports.com: It was certainly a great week last year for Keegan Bradley. How big a surprise was his victory?
BUTCH: I think it was a huge surprise. None of us really expected it and his victory at the WGC-Bridgestone Invitational means he's in good shape - although you have to say Jim Furyk gave it to him. Bradley is a good golfer but more than anything he is a phenomenal putter. When he gets the putting going he wins.
skysports.com: Jason Duffner ran him close last year before losing the playoff. Could we see another long-shot coming through to challenge?
BUTCH: Yes, I think we could and it's great that you mention Duffner because he's probably played better than anybody for the last seven to eight weeks.
skysports.com: Tiger Woods finished eighth at the WGC-Bridgestone Invitational. What sort of shape do you think he's in?
BUTCH: Well, it's interesting, because he didn't play very well the first two rounds. One day he's ball-striking let him down and the second day his putting, and then when he was out there over the weekend he played very well so we'll just have to see how he handles the pressure here. He's going to have to hit his driver better than he's been hitting it. He can't play around here, he's got to use it.
skysports.com: We saw Ernie Els storm back to winning form at The Open. Do you think his experience will count for a lot around this course?
BUTCH: I think Ernie definitely has to be one of the favourites here. He's playing very well. I wouldn't take any stock out of the last two events because he's pretty much worn out after winning the Open. But he's such a good ball-striker I think this course favours him.
skysports.com: How are the lads shaping up at the Butch Harmon stable?
BUTCH: You know, Phil Mickelson's been a little off since the Masters but he's working very hard. He's got out his old driver for this week and yesterday he felt very comfortable with his driving. Dustin Johnson is playing extremely well, he played well last week, as did Nick Watney. My youngest one, Gary Woodland - who's coming back from the hand injury that he suffered at the Masters - is just now rounding in form so the guys are all looking forward to the week and I'm looking forward to it too.
skysports.com: If you had to pick one of those guys to go on a charge, who would it be?
BUTCH: I think it would be Dustin Johnson. He's playing very well, he hits the ball a long way, he's a good driver and I think he'll love this golf course.