Luke Donald will have no divided loyalties when he represents Europe in his adopted city of Chicago
Last Updated: September 26, 2012 10:35pm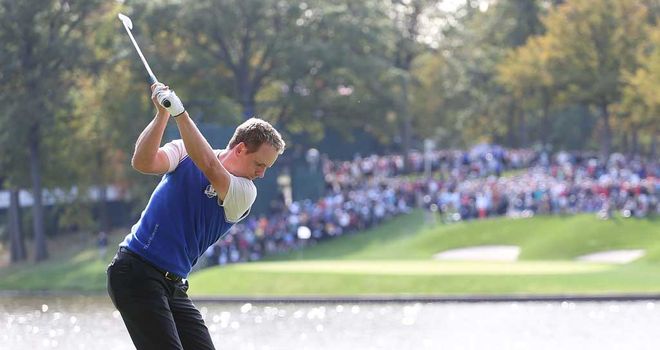 Luke Donald: Chicago resident
Luke Donald insists there will be no divided loyalties for him when he represents Europe against the United States in the Ryder Cup at Medinah this week.
The 34-year-old has lived in the Chicago area for 15 years but reckons he remains English through and through.
"I've obviously reaped the benefits of going through the college system over here, really helped me with my golf, and I enjoy living here and I feel very comfortable here, but I don't think that changes how you feel about where you grew up," said Donald, who is set to make his fourth Ryder Cup appearance.
"And I grew up my first 19 years in England and still have a very close relationship with that country, with my country. I still have a lot of family that are there and I visit there regularly.
"But you know, I wouldn't say I consider myself American. I've tried to stay true to where I was brought up."
Donald lives just 25 miles north of the course and plays the Medinah course a couple of times a year.
"I'll be the only guy on both teams that is more familiar with this town than probably anyone," he said.
"Hopefully I can garner a little bit of the support from the crowd because of that and turn that into a slight advantage for Team Europe, but it is a unique experience for me."