McIlroy hungry for more
USPGA champ going in search of fourth PGA Tour win this season
Last Updated: 05/09/12 4:32pm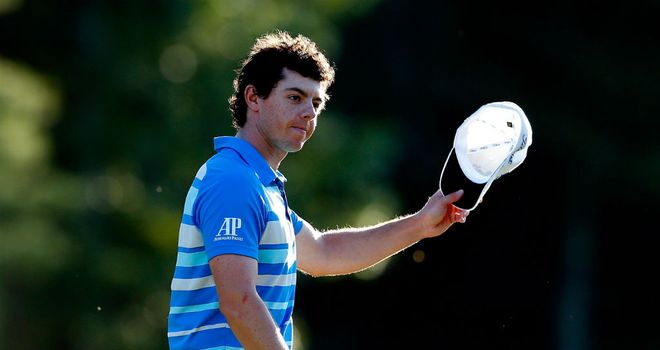 Rory McIlroy: Looking to chalk up his fourth PGA Tour victory of the season this week
Rory McIlroy has his sights set on more silverware as he prepares for this week's BMW Championship at Crooked Stick.
The 23-year-old's win at the Deutsche Bank Championship on Monday means he will tee off at the third FedEx Cup play-off event at the top of the points standings.
The Northern Irishman has been grouped with Nick Watney and Tiger Woods, second and third in the standings, for the first two rounds in Indiana and admits he is highly satisfied with his current performance levels.
"I'm very pleased with how I've played the last few weeks," he told the PGA Tour's website.
"(I'm) very pleased at how hard I worked on my game leading up to these few weeks because I felt like it was nearly there, and it just needed to stay patient."
McIlroy and Woods have both won three PGA Tour events so far this year and McIlroy is now determined to add to his tally.
"It's rare to see guys having six and seven-win seasons," he said.
"Tiger did it for so many years, three is a great number, I'd like to make it four or five, obviously, after the FedEx Cup."
Injury dogging Schwartzel
It remains to be seen if last year's Masters winner Charl Schwartzel will be one of the players teeing off this week.
The South African is inside the top 70 places and so qualifies to compete in the tournament, but he is still suffering from a hip injury he confirmed was first suffered back in June.
"I actually injured it at the US Open, and it seems to be coming back," he explained. "It's not as advanced as it was there.
"It's not torn, but it's very uncomfortable, and I don't want to get to that stage where I can't play for the rest of the year.
"But I'll see. Maybe we'll have to get some rest and maybe it'll be okay, but it's very uncomfortable at the moment."