Padraig's near miss
Battling Harrington goes close at Olympic Club after strong final day
Last Updated: 18/06/12 7:53am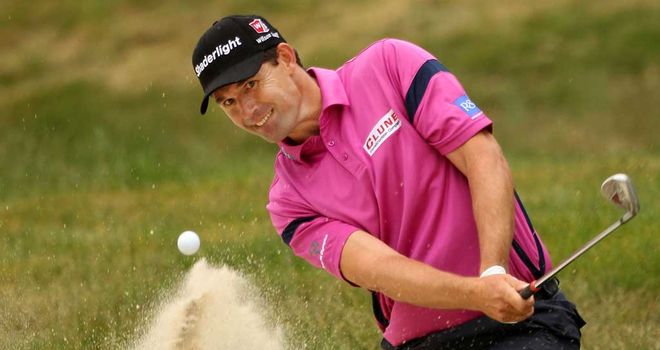 Padraig Harrington: Finished tied fourth after strong Sunday
Padraig Harrington's late challenge for a fourth major title came up just short after he finished just two shots off the pace at the US Open.
The Irishman roared into contention on the final day at the Olympic Club when he picked up three straight birdies from the seventh and chipped in for another at the 13th.
He converted an excellent bunker escape for a four at the long 17th, but a pulled approach to the last cost him a bogey as he signed off with a 68 to finish on three over.
"It was a good day all round," he said. "I missed a few chances, got a few chances, and I feel like I could have easily been a number of shots better.
"I never found the course difficult all week. I thought it was brilliant. You hit a good shot, especially if you hit it down the fairway, you were left with wedges into the greens.
"But I thought the golf course was just a phenomenal setup. We can't play golf on a course like this every week, but it was a joy to play.
"It was testing all the way through, but very fair. Maybe that's why I'm a little bit disappointed at being three over par.
"I don't feel like the course beat me up this week. I feel like I left a few out there."