Putting pleases Pod
Irishman makes positive start at the Masters
Last Updated: 06/04/12 12:58am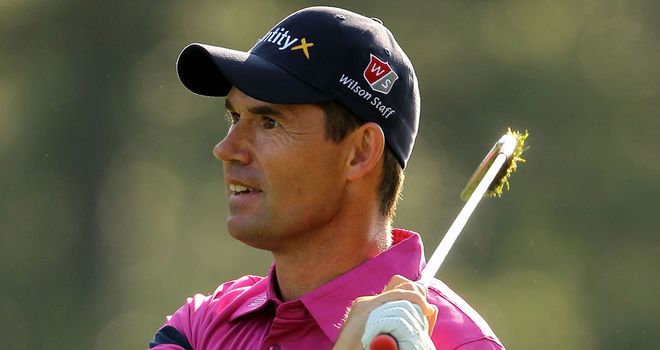 Padraig Harrington: opening round of 71 for Irishman at Augusta
Padraig Harrington was a happy man after breaking par on the opening day of the Masters for only the third time in 13 starts at Augusta.
The triple major winner has missed the cut on his last two appearances here but an eagle at the par-five second helped him post a one-under 71.
But most pleasing for the Irishman was that he appears to have finally cured his recent troubles with the putter.
"I'm pleased. There are very few players burning it up," he said. "Conditions are very good out there for scoring in terms of there's no wind, greens are soft. But I think they were aware of that and put in some tough pins today.
"It looks like I turned a little bit of a corner with the putting. I made a few changes this week, and I was very happy with what I saw out there today.
"I've been playing very nicely besides that and although I didn't play as well today, hopefully over the next few days I'll put the two together."