Home sweet home for Fisher
Englishman looking for big performance on home course
Last Updated: May 25, 2011 2:20pm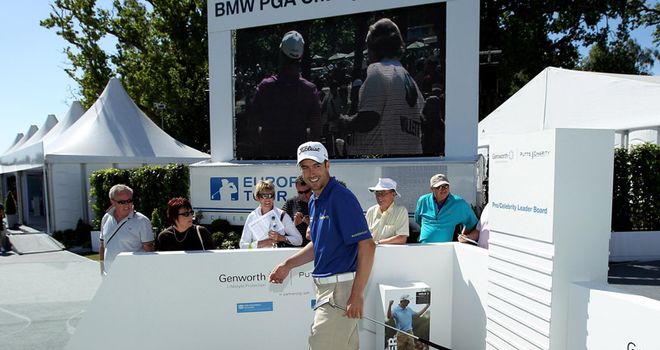 Fisher: looking to claim BMW PGA crown on his home track of Wentworth this week
Wentworth member Ross Fisher admits it would be "very special" to win the BMW PGA Championship on his home track this week.
Ryder Cup star Fisher, 30, actually won a scholarship at the prestigious Surrey club as a 13-year-old back in 1994.
He has since gone on to establish himself as one of Europe's leading players with four European Tour victories to his name.
"To lift this trophy having had so many years at this place would be very special."
Ross Fisher Quotes of the week
The last of those came at the Irish Open in August 2010 and Fisher would love his next to come at his spiritual home of Wentworth.
"I've had highs and I've had lows, but just to be here and try and put myself in contention come Sunday would be great," the Englishman, who finished as runner-up in 2009 and 10th last year, told Sky Sports News.
"But to lift this trophy having had so many years at this place would be very special."
Kaymer - One of the best
His Ryder Cup colleagues Martin Kaymer and Francesco Molinari both went on to speak in glowing terms about the tournament, Kaymer claiming the event is one of his main objectives at the start of every season.
"I think for us Europeans it's the biggest tournament that we play all year," stated the German.
"It's one of the best golf courses (in my opinion) we play all year, the field is fantastic, there's a lot of world ranking points and I think it deserves to be seen as the biggest event we have on the European Tour."
Molinari added: "It's one of those golf courses that you can play in many different ways, but definitely hitting fairways and greens is very important, so the way I'm playing I just hope the weather is fine and I'll have a good chance."