Ewen Murray
Golf columnist
US Open 2014: Sergio Garcia, Matt Kuchar and Phil Mickelson have Pinehurst pedigree, says Ewen Murray
Last Updated: 11/06/14 4:51pm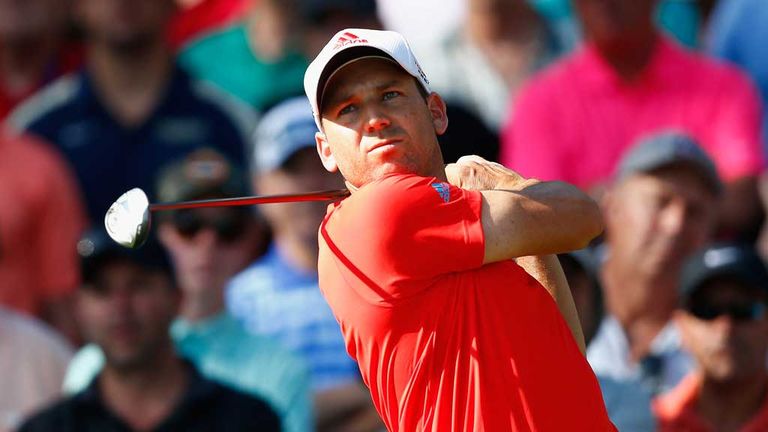 The Sky Sports team has crossed the Atlantic again and like you, we are looking forward to the year's second major championship.
The US Open returns to Pinehurst for the third time having hosted two of the great championships.
Those who watched the late Payne Stewart's dramatic 18-foot putt to win in 1999 will remember that moment as if it were yesterday and six years on, having qualified at Walton Heath by the skin of his teeth, Michael Campbell became the first New Zealander to take the coveted title.
Both of these events had us on the edge of our seats and it was the theatre as much as the actors that evoked such drama.
Indelible
Pinehurst is known as "America's Home of Golf". In 1900, a young man from Dornoch in Sutherlandshire, one of Scotland's northern outposts, crossed 'the Pond' to become the head professional by the sand lands of North Carolina.
Donald Ross had served his apprenticeship in St. Andrews with Old Tom Morris and was already showing an interest in course design. With America enjoying an economic boom, the land of Uncle Sam was the place to be for an ambitious youngster.
Pinehurst number one was created on land that was purchased for a dollar an acre and when the local farmer complained his cows were being disturbed by errant shots from members, the powers that be asked Donald to make them a new course carved through long-leafed pines and using the natural contours to create the fairway shapes. 
In 1907, Pinehurst number two was opened and its journey began. There are now eight courses at this golfing Mecca, with No.2 its jewel in the crown.
Donald Ross stayed at Pinehurst until his death in 1948. His house still stands a short distance from the third green. By creating this outstanding golf course, he left his indelible print on our game.
History
This course has always provided great champions, champions that are steeped in the history of golf.
Billy Joe Patton won the Match Play there in 1951 with a run of five threes on the back nine in the final. Later that year, America won the Ryder Cup against Great Britain and Ireland. Max Faulkener, who had just won the Open at Royal Portrush, lost 4/3 to 'Slamming' Sam Snead in one of the most memorable singles encounters in Ryder history. The legendary Ben Hogan played his first professional tournament there in 1935.
In later years, one of the finest golfers I've seen and played alongside won the US Seniors at Pinehurst. Simon Hobday, born and brought up in what was then Rhodesia, was a gifted golfer. He had a swing that even today with all of the changes in technology is still recognised as close to perfection. 
Three-time major winner Nick Price and Mark McNulty fashioned their games on the basics of Simon's who, now in his seventies, still regularly breaks 70 in his rounds at Swartkop golf club in the Johannesburg suburbs.
Young guns
So that is some of Pinehurst's rich history, but who will be the next in a long line of champions to conquer this Ross masterpiece?
My heart says Phil Mickelson, who has been the runner-up no fewer than six times in his National Open, but his form has been sketchy of late. A win next Sunday and Phil will have the career Grand Slam. I don't think there are many who would deny him victory and along with that, an accolade his career deserves. 
He was second to Stewart in 1999; the following day, Mickelson became a father.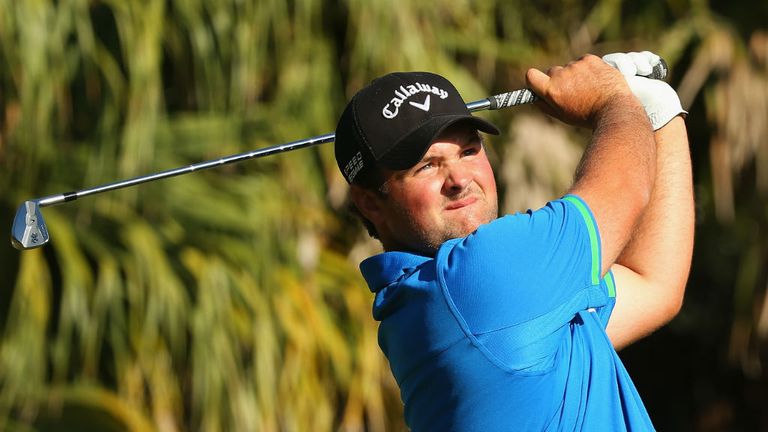 America's young guns have enjoyed a superb season with the likes of Harris English and Jordan Spieth making waves, and Patrick Reed, who made the semi-final of the American Amateur here in 2008, must have a chance. I'll take Reed as my outsider who should be around 50/1.
As the Ryder Cup bandwagon gathers pace, it's an important time for Paul McGinley's hopefuls.
Ian Poulter needs a good week and this is a course that should suit him. Graeme McDowell, champion at Pebble Beach in 2010, has all the credentials to contend again and it's another chance for Lee Westwood to lay the major ghost to rest. 
Rory McIlroy and Luke Donald are close to hitting top form and I would expect them to be on the leader board come Sunday.
Paul Casey is improving week by week with a string of top 20 places in the last three months and having come through the qualifying at the Brookside Club in Ohio with rounds of 68 and 70, he could 'do a Michael Campbell'. 
The main threat from the Far East will come from the newly-crowned Memorial champion, Hideki Matsuyama, while maybe, just maybe, Ernie Els and Retief Goosen have another US Open in them to add to their haul of four. 
Australia's best hope lies with the impressive, Adam Scott. With Mickelson coming from the heart, my head says Spain's Sergio Garcia.
Tweaked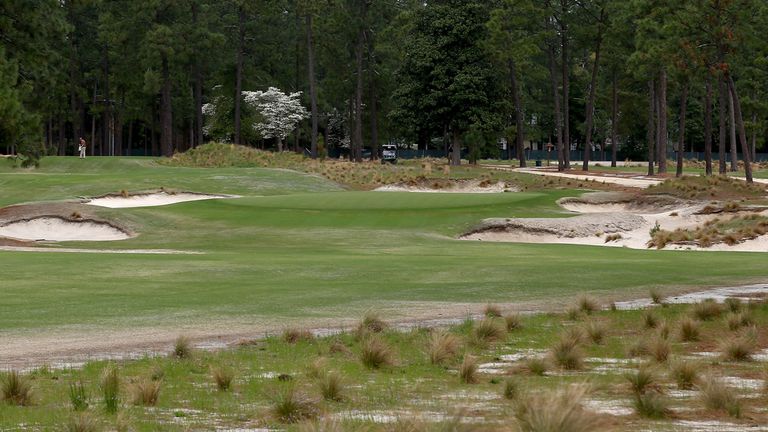 Three years ago, Pinehurst employed two-time Masters winner Ben Crenshaw and his design partner, Bill Coore to return the course to the way Ross had laid it out.
Forty acres of turf was removed and in its place sandy waste areas were reintroduced. Thirteen new tees were built and two of the greens have been reconstructed, others tweaked. In all, 300 yards have been added to the course length.
There is little to no rough and some of the fairways are 50 yards wide. The course's defence is the greens. We would describe them as upturned saucers; the members call them, "turtle backs". Either way you get the overall impression.
The only way you will stay on them with the approaches is to find the fairway off the tee. Garcia is one of the game's most consistent drivers. He is also creative with his irons and had wonderful imagination with his pitching and chipping.
Another player who can match these qualities is Matt Kuchar. So if you will allow me three picks, Matt, Garcia or Mickelson should prevail.
Stirred
The club's logo is 'Putterboy', also known as 'Sundial Boy' and 'Golfing Lad'; it's a small boy with a bag of clubs on his back, a simple ideal of a youngster who has a passion for the game - a bit like Donald Ross over a century ago.
I'm sure you are anticipating a memorable Championship and it's a great privilege and pleasure to be part of the team that will bring you over 30 hours of live coverage from North Carolina.
Headed by David Livingstone, my commentary colleagues are Butch, Bruce, Robert Lee and the newly crowned Senior major champion, Colin Montgomerie.
I'm sure you will adore this course. It's a cross between Sunningdale and the glorious courses by the Melbourne sand belt in Australia. 
The final words I have chosen this week come from the 1973 Masters Champion, Tommy Aaron.
"The man who doesn't feel emotionally stirred when he plays Pinehurst beneath clear blue skies and with pine fragrance in his nostrils, is one who should be ruled out of golf for life."
Watch the US Open live from 2pm, Thursday, on Sky Sports 4.