Ewen Murray
Golf columnist
The Masters will be spectacular despite sad absence of Tiger Woods
I hope Woods can buck trend and return from surgery as a better player...
Last Updated: 09/04/14 6:30pm
We are at a time of the year golfers throughout the world look forward to as it heralds, arguably, the greatest tournament of them all.
As the minutes tick away, The Masters approaches amid the splendour of Augusta National - that hallowed piece of golfing terrain framed by the Georgia Pines.
The best players in the game today prepare to walk the immaculate fairways and fathom out the contours of its treacherous greens - and for one of these players on Sunday the 13th of April, there will be a green jacket and a place in golfing history.
Frustrating
Sadly, the world No 1 and four-time winner will be absent.
Having had microdiscectomy surgery in Utah last week, Tiger Woods misses the tournament for the first time in close on 20 years.
It's disappointing for The Masters and his followers, sad for the game and frustrating for Tiger. The Masters, of course, will still be the golfing spectacular it always is, but the loss of Woods is a blow, for this was his territory, land where he excelled, turf on which he sprinkled stardust with moments of pure class that had us on the edge of our seats.
Any aspiring golfer dreams of winning at Augusta. Woods will have had these dreams from a very young age; dreams that became reality just out of his teens.
In 1997, he took 40 for the front nine and won by 12 shots and who can forget the chip from the back edge of the short 16th during his last victory in 2005?
I can picture it now - the sheer weight of the ball taking it on its journey to the hole, followed by a momentary pause (and almost a salute from the Nike Swoosh) before the ball disappeared from view.
Then the fist pumps, the high fives with his then trusted bagman, Steve Williams followed by the loudest roar I've ever heard on a golf course. That roar I'm sure could be heard around the world and that shot will be replayed for many years to come.
Tiger was at his peak, he could do no wrong and he was playing golf the like of which we had never seen before. He had the smile, the charisma, the magic. He was the man with the Midas touch.
Heroes
Woods is now experiencing the low at the other end of the spectrum and my heart goes out to him. Injuries are part of the sporting world, but this is a cruel blow at a relatively young age in golf.
Ewen Murray
As high as these times were, he is now experiencing the low at the other end of the spectrum and my heart goes out to him. Injuries are part of the sporting world, but this is a cruel blow at a relatively young age in golf.
Tiger is no ordinary human being, but few players come back after this procedure and be as good or better than they were before. My wish would be that he bucks the trend, for like many of you, I feel very fortunate to have lived my life in the Tiger era.
Every sport has its heroes; every decade or so a new hero emerges. Golf had Arnold Palmer who 50-odd years ago popularised the game. In Jack Nicklaus, golf had the consummate professional to continue what Arnold started and from around the globe, Gary Player challenged and beat the best before Europe produced Masters winners of outstanding quality.
Arnold, Jack and Gary will open the Masters again this year in their capacity as Honorary Starters. And so to this year's tournament.
Talent
Three-time winner Phil Mickelson has had his injury problems and hopefully he will come through the Houston Open unscathed. His short game is sublime and like many, Augusta inspires him. Given freedom to play and a decent week off the tee, I would expect him to be there or thereabouts come Sunday.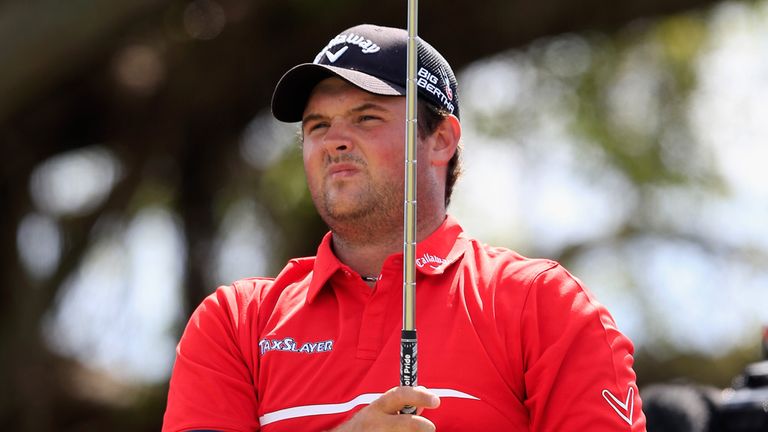 With many surprise winners in the early part of this season this is sure to be the most open Masters for many a year.
Jordan Spieth is a great talent, although I think this year may come too soon but he is one for the future. The same could be said of the impressive Harris English. Another to emerge is Patrick Reed, who won the Cadillac to register his third victory inside nine months. At just 23 years of age, he will not only make his debut in the Masters, this will be his first ever major.
History suggests that he cannot win, but he has an unswerving belief in his ability and at 66/1, I think he is a reasonable outside bet.
Matt Kuchar went to Georgia Tech University and has a good Masters record, former winner, Zach Johnson has enjoyed great form this year. Both must fancy their chances and with 2012 champion Bubba Watson winning again, I would expect a good week from him.
Many believe it is time for Dustin Johnson to step up. Of the current crop of under-30s, he has won more tournaments than any of the others and he triumphed superbly in the HSBC in Shanghai at the start of the winter.
He's been in contention before, notably at Pebble Beach and Royal St George's and was denied victory in the USPGA at Whistling Straits when he scuffed the ground in what was eventually deemed a bunker with his club at the 72nd hole. He is around 20/1.
Challenge
The threat from 'Down Under' will come from defending champion, Adam Scott and hopefully, Jason Day, who has also been in the wars lately with a thumb problem.
Both have the game. Scott knows he can succeed and Jason will take great confidence from his Accenture Match Play win in February.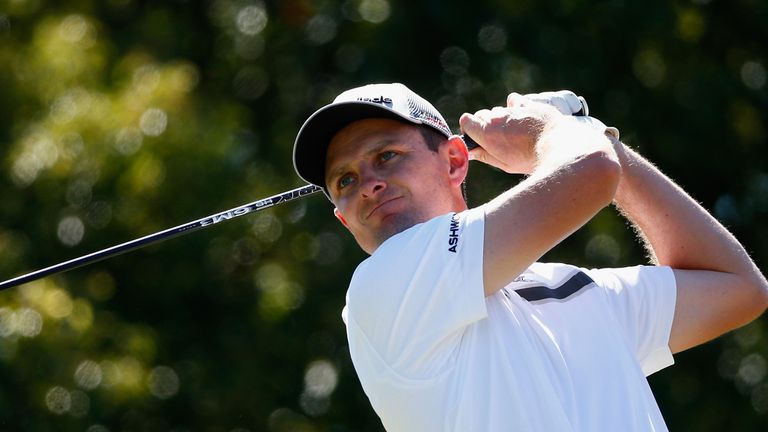 Louis Oosthuizen and the 2011 winner, Charl Schwartzel spearhead the South African challenge, while Hideki Matsuyama has the hopes of the Far East on his shoulders.
You have to go back to Jose Maria Olazabal's triumph in 1999 to find a European winner. Rather like England's football team, the golden era of players since the beginning of this century have underachieved here. Lee Westwood has been so close and Ian Poulter has managed top 10s, but others have flattered to deceive.
Justin Rose or Rory McIlroy can change that this year. They don't have the burden of not having won major championships. They are very different players.
Rory is inspirational, at times explosive, Justin is calm and patient. I would expect them inside the top five and with some fortune at the right time, they have what it takes to be champion.
After a glorious second half to last season, Henrik Stenson has had a quiet opening to 2014. His game is ideally suited to Augusta with high towering iron shots following his trusty three-wood tee shots. He only needs a spark to light the flame and he'll be back to somewhere near his best.
Inspires
So there we have it. You, of course, will have your favourites and come next Thursday, you will settle down and see how they do.
As a child, I used to sit with my parents looking at the clock counting the minutes to transmission of day one and after the music, there it was, Augusta National in all its splendour. Forty years on, I still experience the same excitement.
The Spring colours made up of the azaleas and dogwoods are breathtaking and the course always looks like a painting. So perfect, so beautiful.
Like Tiger, I used to have the same dreams, but never made it. My consolation is being there to talk about it. That I'm well aware is a great privilege.
On day one, our special guest will be Jack Nicklaus, six-time winner of The Masters.
After his studio work with David Livingstone and Butch Harmon, Jack will casually walk into the commentary position.
Last year, he took off his green Jacket and hung it over the chair. "How are you doing, Ewen? I've been looking forward to this for some time". "Yes, so have we Sir," was all I managed to say!
Enjoy the week. The Masters inspires us all.
For full details on how to follow all of the Masters build-up and action, simply click here.