Ewen Murray wonders if 18 years at the top has finally taken its toll on Tiger Woods
Ewen Murray wonders if 18 years at the top has taken its toll on Tiger Woods, following his latest setback.
Last Updated: 04/03/14 10:28am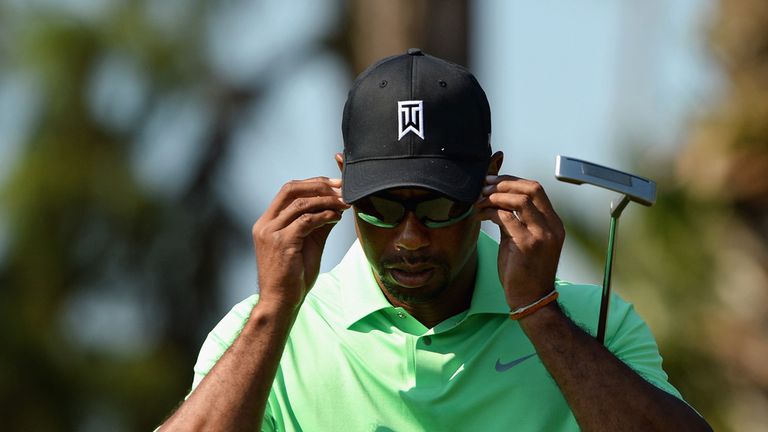 Last week's Honda Classic at the PGA course was riveting viewing as the course is a tough one where mistakes are punished. With 18 holes to go, I guess many thought it would be a walk in the park for Rory McIlroy, but the younger players are maturing earlier in their golfing life nowadays as the excellent Russell Knox and Russell Henley showed.
It was Rory's to lose after such a wonderful start, but once again it shows no matter how good you are, winning is difficult. On the plus side, Rory has found consistency again having been there or thereabouts in his last ten tournaments.
The two Russell's performed well last week and have climbed the rankings as a result of their good play, so there is great encouragement to take from that. It's evident that many new names on the PGA Tour are making their mark early in the season and that's good for the sport. I always feel a little for the player who finishes his round and has to wait to see if they have won or are to play off.
Those vital few moments just take the adrenaline flow down and it's hard to recapture it. That possibly was the case for Ryan Palmer on Sunday.
Henley showed us what he was capable of at the Sony Open, when an incredible burst if scoring took him to his maiden victory. This second win should increase the belief he has in himself.
Withdraw
It was another disappointing week in the world of Tiger Woods. After a 71 and 69, Tiger showed some flashes of his old self with a professional 65 in Round Three which gave him an outside chance of victory and certainly a decent chance of a top-five finish. His week ended with an injured back which forced him to withdraw.
It looked the same injury that hampered him in the Fed-Ex play offs last year and any injury is a worry. It's maybe because of these doubts he has had a quiet start to 2014. Only three of his ten rounds this year have been under 70.
Like his supporters, I hope he overcomes this latest setback as an event with Tiger is much more desirable than one without him. The next few months are important for every one of the games stars even more so for Woods. It's heading towards six years since his last major triumph and he has always said he should be judged on his performances in the games four elite events.
I would never bet on Woods not finding his best form again. In eighteen years he has gone through down times and come back even better, or certainly as competitive as before. It's good to listen to other people's opinions and see how they view it from a different perspective.
I enjoy reading the weekly column in one of our national newspapers of Derek Lawrenson. Derek is not just a journalist but a fan of the sport and is at all of the important events during the season.
A couple of weeks ago, he mentioned the 18 years of Tiger on Tour, many of them spent occupying the number one position in the rankings and the pressure that brings. It got me thinking of his tough physical work outs, his unquestionable work ethic, his time in the media glare and the expectancy people have of him and he has of himself.
Derek may well have a fair point that 18 years is a long time to deliver the class of golf Woods has and everyone has a prime slot in their careers. Arnold Palmer won all of his majors in seven years, Nick Faldo and Severiano Ballesteros won theirs during a 10 year period.
Whatever happens between now and Augusta, which is only five weeks away, Tiger will feel a lot of pressure returning to where the start of his 14th major stories began.
Destroyed
This week, Rory has another opportunity, like all of the world's top 50 have as the Cadillac gets underway at the revamped Donald Trump course at Doral.
It's an exciting time in the golfing calendar as everyone wants to be in tip top shape for the Masters. Viewers who have been with us down the years on Sky Sports will know Doral fairly well, so it will be interesting to see where the course has been toughened up and what you all think of the changes.
The Blue Monster, as it has been known down the years rather lost its teeth after severe hurricanes destroyed many of its palm trees leaving it exposed and at the mercy of today's finest golfers. Come Thursday we will see what the changes bring and I can report, the ones at 15 and 16 are dramatic.
On the European front, many would be happy to see England's, Ross Fisher return to the winners circle in South Africa. Having enjoyed being in the world's top 20 not long ago, Ross slipped down to outside the top 140.
He is a superb driver of the ball and having tasted victory again, he may not have to wait too long for the next triumph. His latest step forward is a big one and he is young enough to scale the heights once again.
I look forward to your company on Thursday evening on Sky Sports 4. David will be alongside Butch and I'll be joined in commentary by Mark Roe and Peter Oosterhuis.