Big Mac and surprise
Precision off the tee is key, says Monty
Last Updated: 18/07/12 3:40pm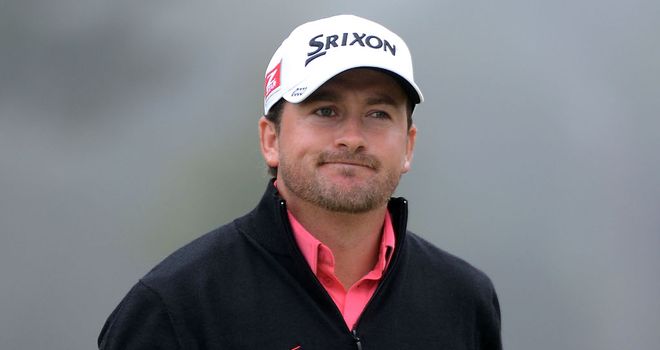 Can McDowell go one place better than at last month's US Open? Monty thinks so...
Graeme McDowell, Justin Rose and Paul Lawrie could all surprise the main contenders at the Open this week, Colin Montgomerie told Sky Sports News.
"Graeme McDowell has been at Royal Lytham since last Saturday and is playing extremely well."
Colin Montgomerie Quotes of the week
While many people are expecting the world's top four, Lee Westwood, Rory McIllroy, Luke Donald and Tiger Woods, to be challenging for the coveted title at Royal Lytham, 2005 runner-up Montgomerie believes his selected trio are in with a chance.
With much talk about the difficult conditions of the course away from the fairways, precision off the tee is going to be crucial, says the former Ryder Cup captain. Montgomerie also believes the winner will be a player capable of coping with the variable conditions on the Scottish links course.
"My picks are three dark horses," he said. "First is Graeme McDowell. He's been here since last Saturday and is playing extremely well, proven by the fact he was in the last group at the US Open.
"He hits the ball particularly straight off the tee. Lytham is the best bunkered golf course we have on our Open rota and you have to stay out of the bunkers - that's number one in links golf. The bunkers here are cavernous with a brick wall in front of you, so you wouldn't want to go in there by choice.
"McDowell is also confident enough to get round here in any conditions.
"Another contender is Justin Rose. He's an unsung hero this year, who won a world championship earlier this year in Doral and I think he has a golden opportunity in this particular year of winning the Open. He also drives the ball well and mentally he's strong and confident.
"My other pick is Paul Lawrie. He is currently playing the golf of his life, he's holing out particularly well now and driving the ball much, much better than he ever did before.
"They are three players who might not be on people's radars, if they're thinking about the likes of Tiger Woods, Lee Westwood and Rory McIllroy."