Clarke still sore
Open champion still troubled by groin injury ahead of The Masters
Last Updated: 04/04/12 5:09pm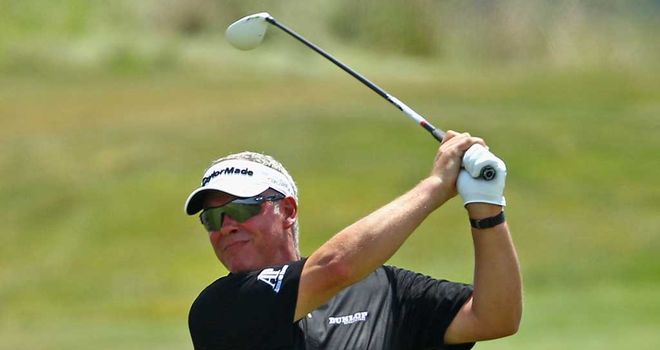 Darren Clarke: Still being troubled by a groin injury
Open champion Darren Clarke was still being troubled by a groin injury on the eve of the Masters.
"Sore," was how the Open champion described himself on Wednesday after an early nine holes of practice.
The injury led to him joining Luke Donald in deciding not to play the par-three competition.
"I don't think another nine holes is going to do it any good," he said.
Struggled
The 43-year-old first struggled with the problem as he missed the halfway cut at the Houston Open last Friday.
The undulating Augusta National is no easy walk, but at least the Northern Irishman avoided the main heat of the day again.
His first practice session did not begin until nearly 5pm on Tuesday and he completed the back nine before 10am on Wednesday morning.
Donald was the winner of the par-three competition title last year, but wanted to keep his focus on the tournament proper this time.
No par-three champion has ever gone on to win the Masters four days later.