Donald ducks par-3
World number one will not defend his par-three title on Wednesday
Last Updated: 04/04/12 7:30am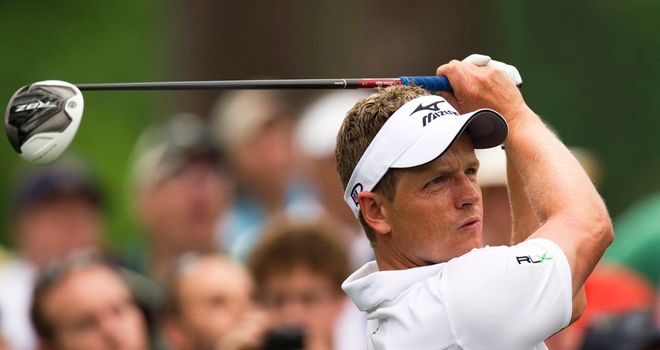 Luke Donald: Will skip the par-three event to focus on a first major title
Luke Donald has altered his preparation for the Masters this year by skipping Wednesday's par-three event that he won last year.
The world number one went on to finish fourth in the first major of the season 12 months ago, extending the record of par-three winners never going on to become Masters champion.
But, unlike last year, Donald has just one specific goal in mind.
"It's just the fact that my focus is on winning the other one, not the par three, this year," he said.
"I probably will play it when my kids get a little bit older because I think it's a great experience to take out my daughters to come carry a few clubs around with me.
"That would be fun, but playing on greens that are not quite the same the afternoon before the first round doesn't seem the best preparation for me.
"Last year I actually had a very focused goal of trying to win both of them and it was something that I wanted to do - something that was different, to try and defy convention I suppose.
"I almost did it. I had a good chance at winning both.
"Tomorrow I'll go play nine holes (on the tournament course) a little bit later on, so I'm not having to rush to get here too early if I was going to play the par three.
"It will be a relaxed day, get in some good practice and just be ready for Thursday."