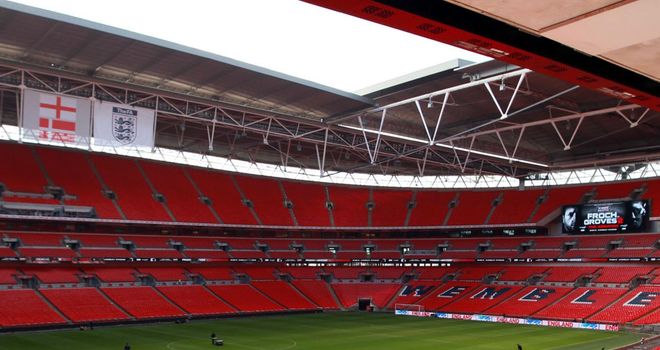 Wembley: Fighting at national stadium won't affect Froch or Groves, reckons Haye
As soon as Carl Froch and George Groves left the arena in Manchester I remember thinking to myself 'that was the best thing that could've happened for them - financially anyway'.
Their wounds were still fresh at the time and both were hurt, they were in bits, really upset. Really, really upset.
"Everyone says Wembley is going to make a difference, but it won't. Both of them are professionals."
David Haye
George was upset because he didn't get the chance to show and prove he could make it another three rounds. Carl was upset because he was booed out of the ring after he hadn't done anything wrong to anybody; all he did was get beaten up and then come back and turn the fight around.
That is all he did so why did he get booed? Why is he getting abuse? Why are people sending abusive Tweets about his mother? Carl Froch was getting so much abuse it was horrible.
Even without all that, I genuinely thought this rematch was going to be big as soon as they announced Wembley. I can always tell the size of it when people come up to me in the street to talk to me about it and they are non-boxing fans.
It's one thing people saying 'did you see Mayweather fight in Vegas', but let's be honest if Floyd Mayweather walked down Oxford Street he wouldn't get as recognised as Carl Froch would.
The average Joe, the non-boxing fan, the non-sport fan is interested in this, whether or not they saw the first fight.
They've seen the publicity, they know the characters and they start saying 'I hear this fight is at Wembley, let's go and check this fight out. I haven't been to a fight since, Eubank-Benn, this seems like a good rivalry, this is something similar, this is super-middleweight, that was their weight... I want to go and check this out!'
Crowd
In terms of numbers the biggest fight I have had is the Wladimir Klitschko fight in Hamburg. We had nearly 50,000 for that and that was a big, big crowd.
I didn't bother going to check out the arena a few days before though. A boxing ring is a boxing ring and I don't think it makes a difference.
Everyone says Wembley is going to make a difference, but it won't. Both of them are professionals and whether they fight in front of 80,000 or 160,000 it will not make a difference at all.
I can't wait for it, truly I can't because it is going to be such a good night's entertainment. It really is going to be fun.