Max Chilton hoping to drive full-time for Marussia next season
Max Chilton hopes to secure a race seat with Marussia next season after revealing he has secured enough finance.
Last Updated: 20/12/12 10:38am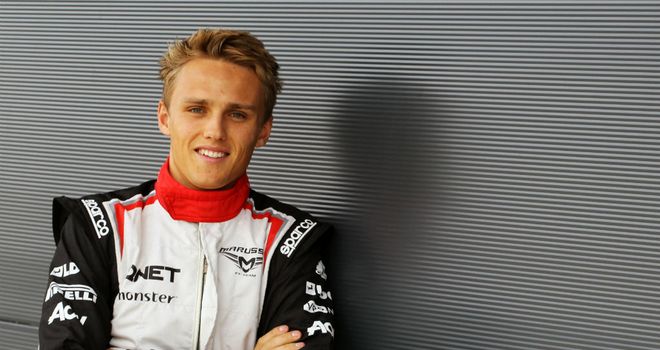 The team confirmed Chilton as their reserve driver for the rest of the season in September and he takes over from Charles Pic on Friday in Abu Dhabi for his first official practice session behind the wheel.
The 21-year-old from Reigate was looking for sponsors so as to not involve his father Grahame, who is non-executive chairman of insurance giant Aon Benfield's UK holding company and reportedly worth £100m.
And he said: "I've managed to get two sponsors together for next year, to get the whole budget together, if the seat is available, which means as a family we don't have to put a penny in.
"My dad has always said he would get me to where I need, but that he won't put in any money. Luckily I now have the money.
"Now it's down to whatever happens in the middle part of the grid. You have to see what happens there, and then that filters down. At the moment I'm just waiting to see what happens there."
His hopes appear to depend on the future of Frenchman Charles Pic, who has impressed in his rookie F1 season and been linked with potential openings at Force India and Caterham.
Chilton continued: "I've heard Caterham and it's either there or Force India. They are the only teams really available. I know how much is needed there (at Force India), and it's a lot. He'd have to find a big budget for that.
"Potentially it's looking good. You're not ready until you feel ready, and I feel ready. I know I've got the speed. But F1 is all about politics, and you have to see what seats are available and hopefully I'll get one.
"At the moment I'm excited about the future. I feel like I'm in a good situation, and hopefully something will come about in the next couple of months. It would be nice to know before Christmas."