Just where is F1 heading in 2014 & 2015?
If Thailand joins New Jersey and Russia on the calendar, some of F1's favourite races may lose out
By Pete Gill. Last Updated: 30/04/13 6:42pm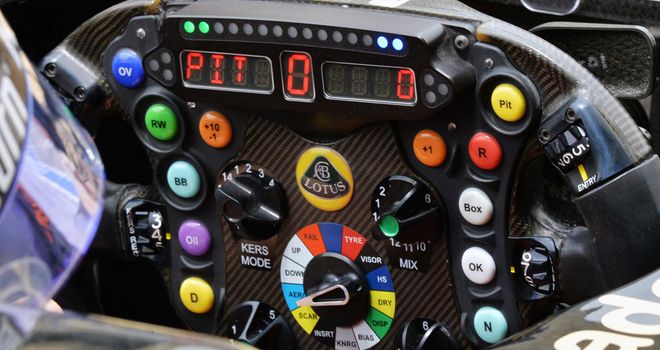 Formula 1 Betting

Formula 1 Betting

Bet with Sky Bet
By making public their intention host a race in 2015, Thailand has become the latest in a long line of countries seeking a place on the F1 calendar of the near future - a calendar which is already bursting at the seams.
Even before the mooted date of Thailand's introduction, F1 is already poised to feature at least one, if not two, debut races. Despite failing to complete construction work in time for this year's calendar, which was trimmed to 19 races as a result, the New Jersey-based, New York-backdropped Grand Prix of America is set for a mid-year inclusion in 2014. Next season could also include F1's first Russian endeavour at the seaside resort of Sochi - bestowed a recent inspection by World Champion Sebastian Vettel - although its inauguration may be delayed until 2015 on account of priority preparations for the Winter Olympics. In any case, a contract has been signed and sealed between Bernie Ecclestone and Vladimir Putin, and it is merely a matter of time before F1 makes its first trip across the Russian frontier.
Another country boasting the type of gargantuan population which F1's commercialists are loathe to overlook is Mexico. Negotiations for a race in Mexico City were held two months ago with Bernie subsequently talking up a return to the Autodromo Hermanos Rodriguez circuit which hosted the last Mexico GP in 1992. "I'm all for the race in Mexico," enthused F1's main man.
Argentina is yet another ticking-all-boxes contender seeking to return to F1, along with Turkey and, rather more improbably, Portugal. F1 would leap at an(y) opportunity to race in Africa, but the yearned-for race in Cape Town is almost as much a pipedream as the implausible London GP.
Nonetheless, F1 has more than enough prospective new races queuing impatiently on the horizon to keep its ravenous appetite for new markets sated and the question is not so much which events will be added to the calendar as which events will lose their place to accommodate the new entries.
By common consent, F1 reached saturation point in 2012 with a 20-race schedule. If Russia, New Jersey and Thailand are all brought into the fold then F1 is looking straight into the eyes of a 22-race season unless some of this year's events are dropped over the next two years. Despite their misgivings last season, the teams could probably be persuaded to commit to 21 races, but 22? It's unlikely.
So something - or rather, somewhere - has to give. But where?
Monaco is a protected species. So, too, is Monza. Silverstone should be but has taken out the extra insurance of a long-term deal. Singapore is the eastern jewel in F1's crown. India and China are too lucrative to turn back on. America will not be lost again and Austin has a contract until 2021. Abu Dhabi's seven-year deal started in 2009 while Hungary extended for another five years in 2011. Malaysia's contract runs until 2015 but the government is keen to extend, and the unloved Korea GP will remain an annual incongruity until at least 2016, when Barcelona's current deal will also expire - although it's feasible to suspect it may rotate in the future with Valencia. And like it or lump it, Bahrain is seemingly here to stay, with Ecclestone - ever the non-conformist - ready to commit for another five years.
F1 on Sky Sports in 2013
Sky Sports F1 is the only place to watch every grand prix live in 2013.
Our dedicated F1 channel will broadcast every race, qualifying and practice session live, along with highlights shows, analysis and even more coverage via the Red Button.
Find out more at sky.com
So what does that leave? Sadly, the answer is that it leaves some of F1's most popular events in greater jeopardy than they ought to be.
Despite the new French government adopting a lukewarm stance to the possibility of F1's return, it would be to nobody's great surprise if premature reports of France and Belgium alternating became prescient for 2015, stripping the calendar of the legendary Spa circuit. The German GP already operates on a rotational basis between Hockenheim and the Nurburgring but the latter's recent financial bother indicate that such agreements are no means a guaranteed fix of security.
Yet though Europe is the obvious fallguy for F1's global expansion, other continental theatres look vulnerable too.
Canada was dropped from the calendar in 2009 and is reputed to pay 'only' $15m for hosting rights, far less than some of the other events on the current calendar. Moreover, its current deal expires next year and calls for improvements to the Gilles Villeneuve Circuit has now accelerated into alarm at the projected cost of renovation. To compound the sense of unease, Canada's value to the F1 brand may suffer a sharp regression if the sport takes a foothold in the far larger - and far more lucrative - American market.
Meanwhile, with a contract up to and including 2015, Australia cannot yet be categorised as 'vulnerable' but the cost of staging the race is an irregular topic of discontent in Melbourne and a few distant alarm bells rung last week when Bahrain was talked up as a potential 2014 curtain-raiser. Only fourteen months ago, Ecclestone described Australia as "probably the least viable of all the races we have".
Brazil's deal also expires in 2015 and Bernie's recent summary of a letter from city mayor Fernando Haddad promising upgrades of the ramshackle Interlagos circuit was as much a warning as a reassurance: "If Sao Paulo do what they say they're going to do then we don't need to move."
The one certainty, though, is that, having made just a few tweaks here and there to the calendar in the decades leading up to the then-groundbreaking advance into Malaysia, F1 will once again be on the move and relocating across the globe in the next few years - and that some tough decisions and demotions will have to be made to be along the way.
We just still don't know where.
PG