Not a stocking filler
The 62nd edition of Autocourse, the World's leading Grand Prix annual, is out now
By Mike Wise
Last Updated: 24/12/12 12:27pm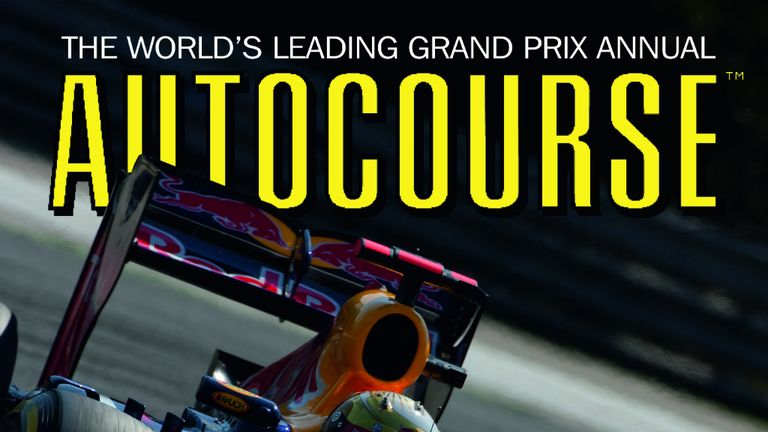 It's probably a little too late now to offer pointers for stocking fillers. Not that Autocourse should really be mentioned alongside a box of Matchmakers or a John Bishop DVD. It's massive for starters - a slab of a book. Weighing in at 360 pages, the World's leading Grand Prix annual would struggle to fill the stocking of a cross-dressing Armenian powerlifter.
As usual, there's plenty to catch one's attention. If it's not informative writing by some of the very best journalists in Formula 1, then Autocourse offers statistics and results aplenty, as well as reviews of the plethora of junior formulae that now line the route to the top. Even karting gets a mention. Actually, it gets more than a mention.
What makes Autocourse stand out, though, is what has always made it stand out: its high production values. As already stated, there are plenty of pages to leaf through - the vast majority of which contain a fine selection of photographs that tell the story of 2012. The layout is officially 'glossy' and, as always, the first page carries a foreward by the new World Champion. But is Sebastian Vettel ranked number one in another of the annual's evergreens, the drivers' top 10?
Not a stocking filler, then: Autocourse is far more thoughtful a gift than that. Placed in the right hands, it has the potential to fire imaginations.
The 2012-13 Autocourse annual is now on sale, price £42.46. To order (with free UK postage) please visit www.autocourse.com